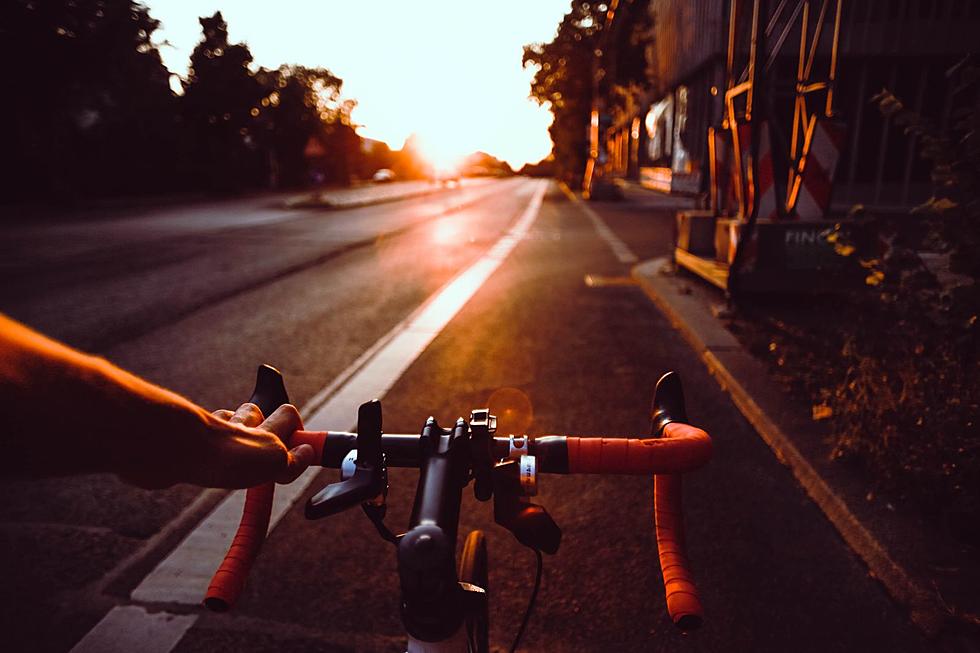 Wait, Can You Ride Your Bike on the Sidewalk in Maine, or Not?
Credit: Florian Kurrasch on Unsplash
For me, the rule of thumb was made very clear: riding bikes on the sidewalk was a no-no. Never questioned it, just accepted it. But as we grow older, we begin to question our ingrained beliefs, and that's precisely what happened to me recently.
I was cruising along in Bangor with a friend when we spotted a carefree cyclist pedaling merrily on the sidewalk. Being the ever-responsible citizen, I casually remarked that the rider was breaking the law. However, that's when doubt crept in - did I really know the cycling laws well enough to make that claim? I decided to embark on a quest for knowledge and discover whether I was, in fact, a fibber.
I turned to Maine.gov to dig up the truth. It turns out, Maine's cycling laws treat bicyclists much like motor vehicle operators. They have the right to use public roads and are bound to obey traffic laws, such as stopping at red lights and stop signs, yielding to pedestrians at crosswalks, and merging into traffic properly. Plus, it's good to know they should ride with traffic, not against it – that could lead to some pretty interesting scenarios otherwise!
But what about those tempting designated bike paths and bike lanes? According to Maine.gov, while they are welcome to utilize these lanes, it's not mandatory. So, it seems that bicycles have the right to roam on most roads in Maine, with a few exceptions like divided highways and other roads as per local ordinances.
Now, the burning question - sidewalk riding. As it turns out, the answer isn't as black and white as we might have thought. "In most cases, sidewalk riding is allowed and legal unless specifically prohibited by a municipality/local ordinance. Please check with your local municipalities," Maine.gov advises.
Naturally, I couldn't rest until I had thoroughly investigated my local municipality's stance. So, I directed my attention to the City of Bangor's regulations, and what did I find?
Well, it seems the City of Bangor has some rules of its own. According to their General Legislation - Article VI, sidewalk riding is generally a no-go. However, there's an exception - children aged 12 and below can pedal on sidewalks with their tandem-wheeled bicycles outside the Downtown Development District. Meanwhile, within the district and city parks, biking on sidewalks is off-limits. Also, cycling at breakneck speeds within the city limits at night requires a well-lit bicycle - safety first, folks!
In the end, my investigative journey revealed that my initial beliefs weren't unfounded. Riding on the sidewalk might be allowed in many cases in our Pine Tree State, but we must remain vigilant and consult our local laws for any deviations from the norm. So, it seems I'm not a liar after all, which is quite a relief!
But let's not forget the most crucial takeaway here - regardless of where you ride, let's do it responsibly and with respect for others. Whether on the road or sidewalk, sharing the space harmoniously ensures a safer and happier environment for everyone.
Happy pedaling!
The 100 Best Places to Live on the East Coast