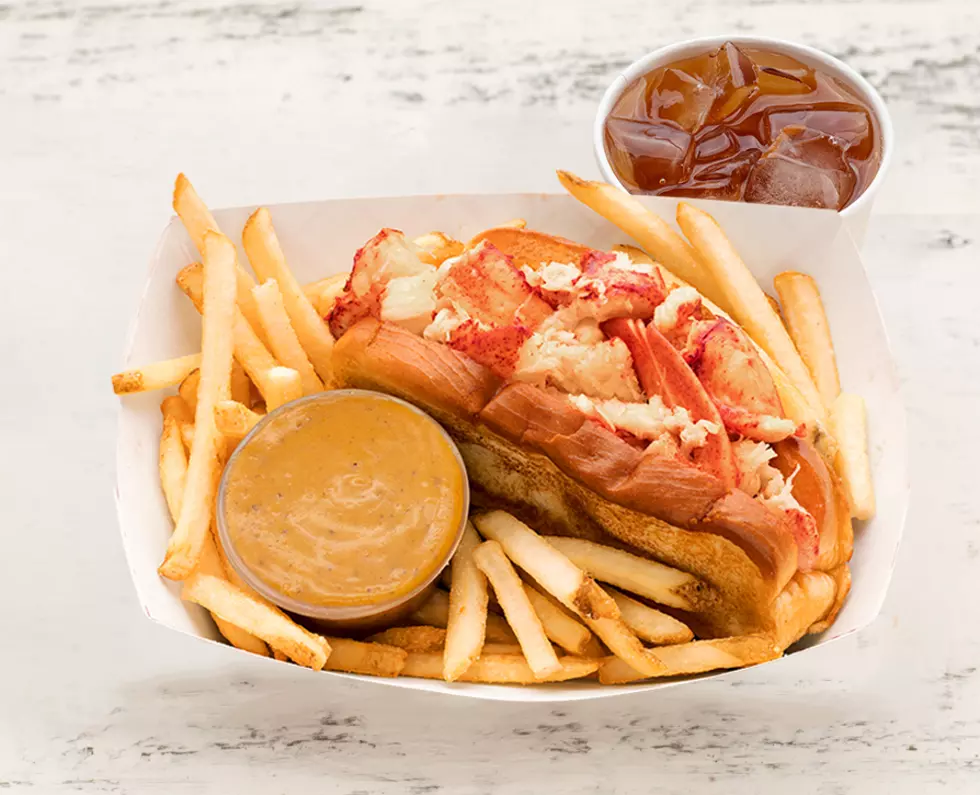 Want a Maine Lobster Roll With Fries and Drink for Only $9.99? Then Head to Arizona
Angieslobster.com
Wait, what?
Angie's Lobster is turning the lobster roll world upside down by offering a lobster roll deal for under ten dollars. But the only place you can find Angie's Lobster is in Arizona. How the heck do they do that?
They bought a wharf in Maine to cut out the middle man.
This is the wharf that Angie's Lobster bought on Bailey's Island. The Bangor Daily News says that the husband and wife team of Angie's Lobsters bought the wharf to process the lobster for their drive-thrus. Tony and Roushan Christofellis are working on opening eight new drive-thrus in Arizona.
'The most efficient restaurants business the world has ever seen...'
That's a big statement, but their plan seems pretty darn sound. They are investing $10 million to own every step of the process and getting rid of third parties when they aren't needed. Plus, the actual drive-thru is super-efficient. No cash, you order, grab your food and pay. No actual person. If you have a complaint, you can email them or go back around in the drive-thru. There is no actual service, just three items to choose from. A warm lobster roll with butter, a chilled lobster roll, or a fried lobster tail. All from $6.99 - $9.99.
Is there Angie's Lobster in Maine?
Nope. Only Arizona. I mean, this is great for Maine and our lobstermen...but my God, I want a $9.99 lobster roll. Hell, I'd eat them every day.
Why is it so cheap? What's the catch?
No catch, just a very touching story about a Greek immigrant who was a single mom. Angie Christofellis was born in Greece and made the journey to America when she was very young. Like a lot of Greek immigrants, she worked in the restaurant industry. She was a no-frills, middle-class hard-working woman who gave it her all until pancreatic cancer took her life in March of 2020. Angie's Lobster is to honor her and keep her loving memory alive. Down to the heart of the lobster claws in their logo...
Well, you'll still pay about three times that here in Maine, but if you are ever in Arizona...you could have a little bit of Maine on the cheap!
Tour The Mid-Coast On A Real Maine Lobster Boat
If you want more details about this Belfast, Maine based excursion, click
HERE