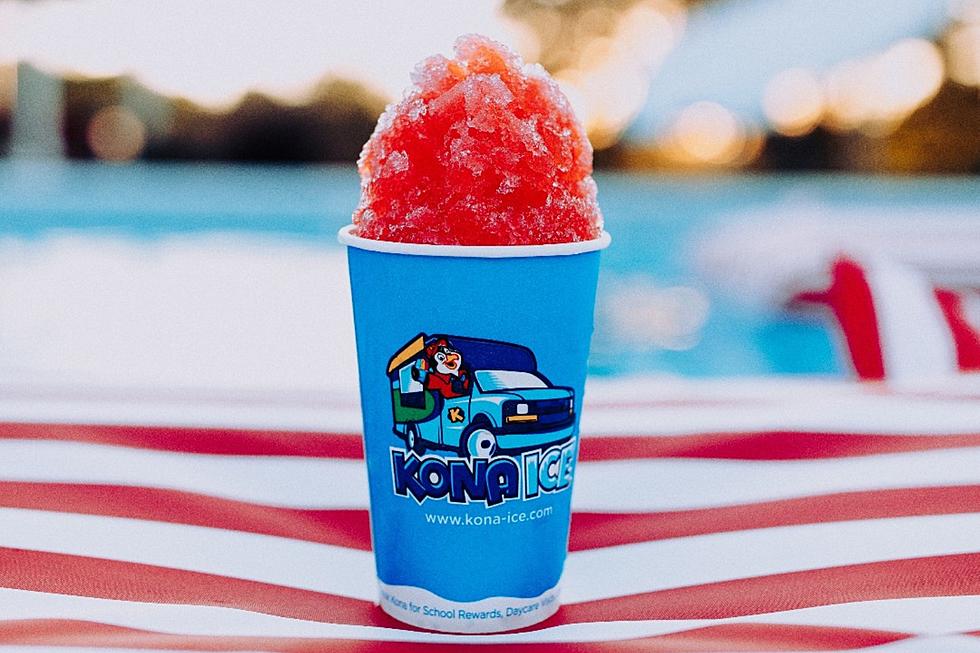 Want a Sweet Treat? Get Free Shaved Ice in Maine, New Hampshire This April 2023
Kona Ice via Facebook
When somebody says they are giving away something for free, it's hard to not want to perk up and find out more.
Free is free, right? Who doesn't like free?
Well, Kona Ice is giving away free shaved ice as part of their Chill Out Day 2023, according to their website.
It's all to help you relax on National Tax Day, which can be a pretty stressful day, but let's be real here. You can enjoy a sweet treat in honor of pretty much anything: because it's a Tuesday, because it's spring, because you just want to treat yo self.
You can use the Kona Ice map here to help you find a location to get your free shaved ice.
But just to help you narrow it down, Kona Ice is located in Maine and New Hampshire at the following spots:
Ted's Fried Clams, 222 Emery Mills Rd, Shapleigh, Maine
900 Main Street By Partners Bank, Sanford, Maine
17 Lafayette Rd, Hampton, New Hampshire
14 Manning St, Derry, New Hampshire
80 Premium Outlets Blvd, Merrimack, New Hampshire
194 West St, Kenne, New Hampshire
Will you be making the trip for some free shaved ice? What helps you relax on a stressful day?
If you're feeling like maybe you want to relax with some ice cream instead, here's a massive list of Maine followed by New Hampshire places you can try. Just make sure to double-check to see if the places are open yet before going.
Where To Find The Best Ice Cream in Each of Maine's 16 Counties
This Ice Cream Trail in New Hampshire is a Sweet Road Trip You Have to Take
Starting in Kingston, this scrumptious NH ice cream trail starts in Kingston and travels north all the way to Pittsburg before journeying back down to the Seacoast Rye Beach area.