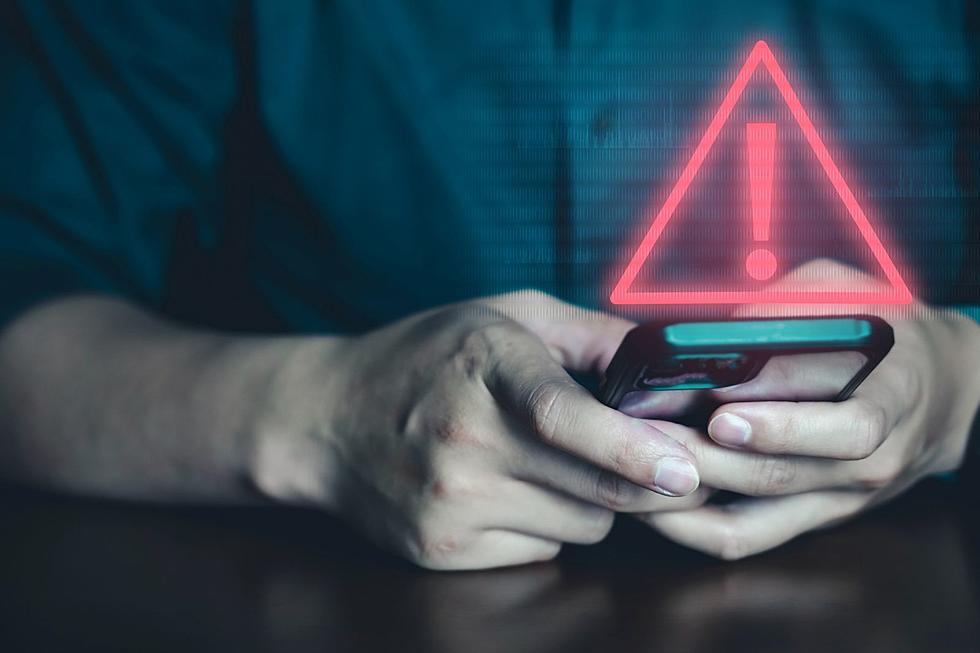 Warning, New England: Here's the Date and Time Alerts Will Take Over Our Phones Simultaneously
Getty
I don't recall the last time this happened, and I swear that one time it didn't work, but whatever the case, it's time again.
According to cnet.com, get ready for our phones to go crazy with sounds and alerts and messaging.  On October 4, 2023, at 2:20 eastern daylight time, every single one of our wireless mobile phones (and possibly tablets), as well as radios and televisions will be interrupted with texts and written alerts along with annoyingly necessary warning tones and vibrations.  The Federal Emergency Management Agency (FEMA) along with the Federal Communications Commission (FCC) are conducting a test together of our country's nationwide Emergency Alert System.  This means messages and harsh, unique sounds will take over our mobile phones, as well as every other place that warnings happen.  You've heard the tests on your radio and television for sure, and those are local or state tests, but this one is different.  This one, according to cnet.com, is in case we ever needed an emergency warning to reach as many of us as possible simultaneously across the United States. These warnings should last around a minute.
According to cnet.com, if there's severe weather somewhere in the country or other serious events going on, this October 4  test will be postponed until October 11.
It's good to be aware that this is happening, because you know how we jump with even the simplest alarm, even if we know it's coming. This will be nothing to freak out about, but rather a warning that it's happening.
Guy Fieri Highlights These 10 New England Restaurants on 'Diner, Drive-Ins, and Dives'
Here are 10 New England restaurants that were featured on Diner, Drive-Ins, and Dives. Let me know if you've ever been to these places!
Gallery Credit: Riley
15 New Hampshire Phrases Out of Towners Don't Understand
In New Hampshire we have some words and phrases that have made many a tourist raise their eyebrows. It's just a little reminder that they are more than welcome to visit our beautiful state but they will never be ONE OF US. muahahaha
Gallery Credit: Kira Lew