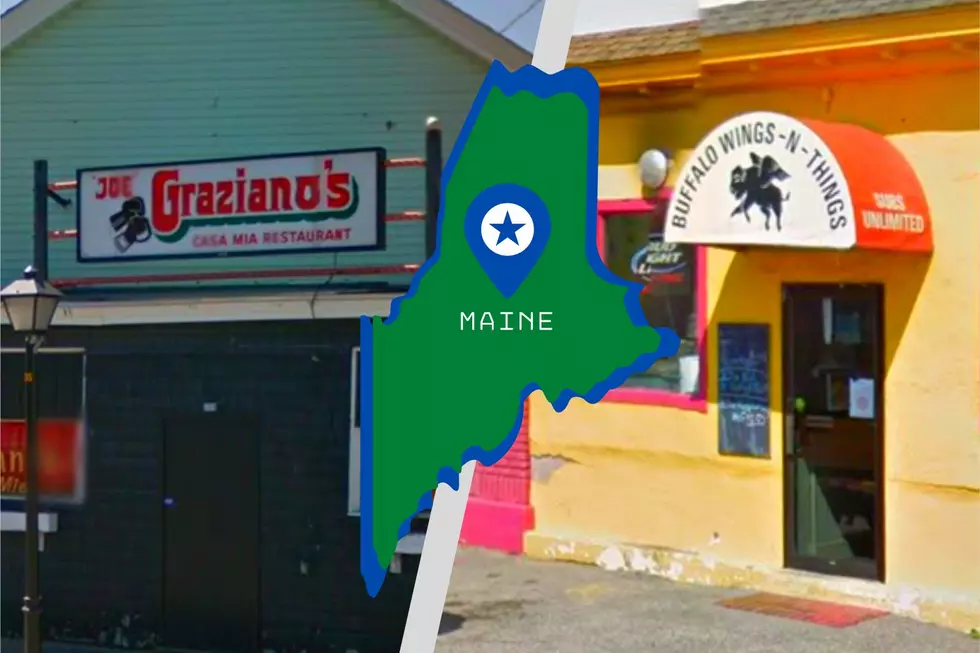 We Wish These 50 Restaurants That Closed in Maine Would Open Again
Google Maps; Canva
You can love something with your whole heart, but unfortunately, that doesn't mean it'll stick around.
Things come and go in life and our favorite restaurants are some of those things. The smell of a certain meal, the taste of a specific food, the memory of a cherished moment with friends and family around a table elicits a type of nostalgia in us that's bittersweet.
Reminiscing on our favorite restaurants that are no longer here makes our stomachs feel empty but our hearts feel full.
Who remembers Bill's Pizza, the best place to grab a quick slice in the wee hours of the night? Bill's stood strong at 177 Commercial Street in the Old Port since 1949 before sadly closing in 2021.
Or what about Cole Farms? The iconic restaurant in Gray closed after 68 years in business.
Maybe you remember the likes of Bonanza Steakhouse, the Old West-themed restaurant, or Vivian's Drive-In, a neighborhood favorite. There are tons of places we all miss and wish they would come back again so we could enjoy them again.
Let's take a trip down memory lane together, and dive into this list of 50 restaurants that closed in Maine that we wish would open back up.
These 50 Restaurants Closed in Maine and We Wish They Would Come Back
A nostalgic list that makes your belly growl. Do you remember them?
What are other places you remember that we didn't include? What fond memories of going to these restaurants do you have? We want to hear them! Be sure to let us know..
Until then, cherish the places you get to go because you never know when they might be gone.
15 Stores You Shopped At In Maine But Your Kids Have Never Heard Of