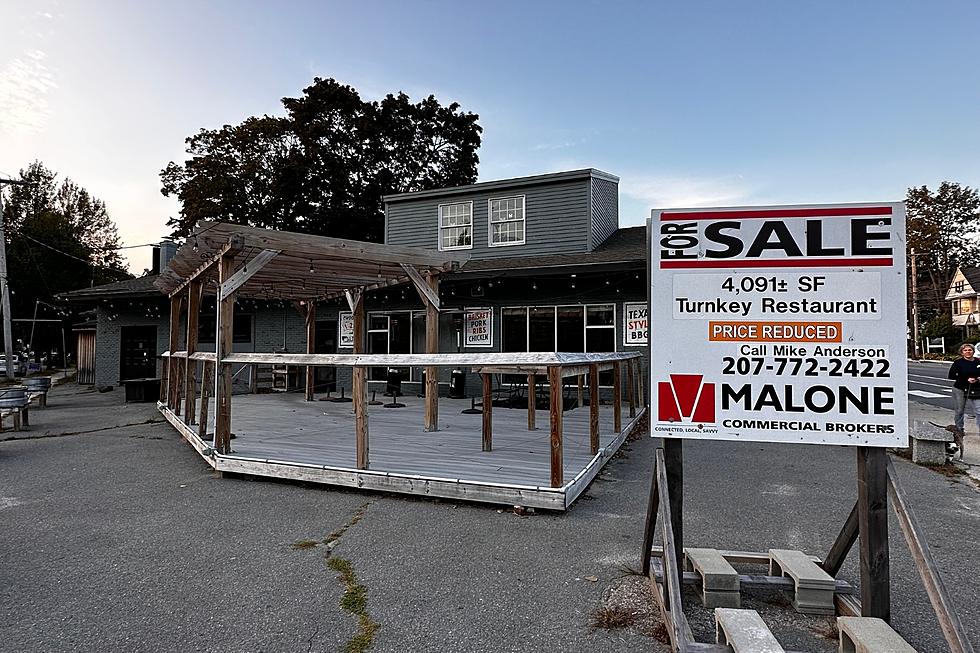 Will Someone Be Taking Over This Former Maine BBQ Restaurant Space Soon?
Townsquare Media
Have you been watching the vacant Elsmere BBQ location at 476 Stevens Ave in Portland, Maine, to see what business is going to go in there next?!
Following the success of the original location in South Portland, a new Elsmere spot took over the former pizza spot called Siano's in Portland in 2018, which is an ideal location being so close to so many Deering schools.
Sadly, it has since shut down and the building has been for sale for what seems like forever.
Since 2022, the property has been up for sale, listed by Malone Commercial Properties, and even recently it's had its asking price dropped to $1,450,000. I've even seen a new sign slapped onto the top of the for sale sign out front that says "reduced price," which keeps leading me to believe it's never getting sold. Sigh.
Or maybe not?
This building is actually on my running path, so I pass it almost every day. Yes, I check in on it for fun just to see what's up.
The other day I noticed a bunch of people inside in Elsmere shirts mopping the floors and cleaning the garage out. Would they ever consider reopening? Or are they prepping it for the future buyer and the listing site just hasn't been updated yet? Can a girl dream?
These are just my hopeful thoughts because Elsmere BBQ is BANGIN, and I want it back in the Deering area. And if I can't have that, then I'll take the next business that wants to make the place awesome once more.
If anyone has any more details about this, please please hit me up so I can put more pieces together. Fingers crossed something happens with the place soon!
20 Restaurants Mainers Want to Bring Back