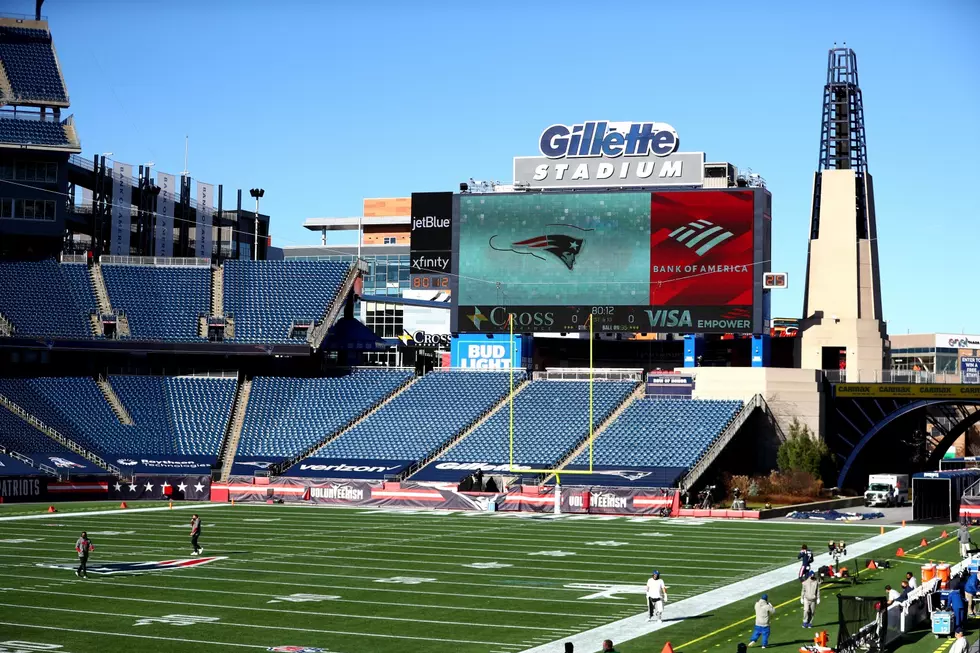 12 Things to Know Before You Go to Gillette Stadium in Massachusetts
Getty Images
Gillette Stadium in Foxborough, Massachusetts, can be a daunting place if you're not used to big stadiums or wall-to-wall traffic and people.
With a capacity of over 65,800, the stadium has many policies to keep things rolling along smoothly no matter what the event.
According to the website, Gillette Stadium was built in 2002 and has 6,000 club seats and 88 luxury suites. Construction continues on the north entrance, so the ticket offices are now in a trailer in lot 4A opposite the Patriots Pro Shop on the east side, and also in a trailer between entrances W2 and W3 on the west side.
Ticketing is now mobile only, and the stadium is also cashless, so bring those credit cards, and make sure you have your tickets on your phone.  If you use only cash, don't worry, because there are eight cash-to-credit kiosks where you can convert your cash into a Visa card.
Within the original design of the stadium is the "lighthouse".  You will often hear staff use that as a spot to find other points in the stadium.  To enter floor seats for a concert, you need to pass under the "lighthouse".  It's a big obelisk structure as you walk into the stadium past the Pro Shop, and yes, it does look like a lighthouse since we are in New England.
All concerts are rain or shine events, but if the weather or storms are a danger, public safety officials will advise instruction on what to do.
In 2011 and May of this year, Taylor Swift was drenched in the rain while singing to her equally soaked but loyal fans.  That same year, Kenny Chesney had to postpone one of his shows by a day due to a hurricane that hit the area.  A hurricane in New England?  It happened.
So, here are the key things to know before you go to Gillette Stadium for a concert, football game, soccer match, or any other event at this NFL gem.
12 Things To Know Before You Go To Gillette Stadium
If you're going to Gillette Stadium for a concert or a game, here are the key things you need to know before you head out.
15 Things to Know Before You Go to Hampton Beach Casino Ballroom
Concerts can be tricky post-COVID. Learn all the things you need to be aware of before a show at the Hampton Beach Casino Ballroom.