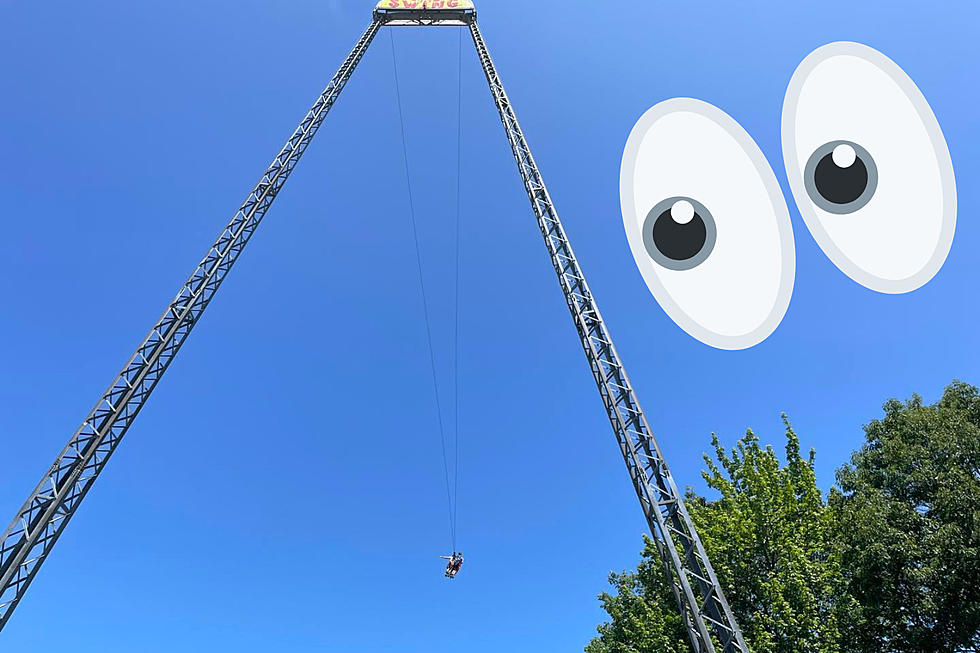 Adrenaline Junkies, Soar 100 Feet in the Air Like Superman on Maine's Only Skycoaster
Seacoast Adventure via Facebook
I admit, I used to be one hell of an adrenaline junkie. A couple of thrilling items on my own list have been parasailing, riding horseback up an active volcano in Costa Rica, and sky-diving in Maine...twice.
After my first skydiving experience, I was so hooked on the adrenaline that even my family noticed I was pretending to be superman—so naturally, I couldn't resist leaping out of a plane again just two weeks later!
At this point in my life, I am a bit more reserved. Don't get me wrong, I still let my thrill flag fly, I just do it a bit more cautiously. Why? Because I'm a proud mom and don't want to take the risk. So I gear my thrill seeking more towards what my awesome son can do with me.
If you are also someone that enjoys electrifying experiences, look no further then the very first sky wing in the entire state of Maine. It's called the Skycoaster! It's located at Seacoast Adventure in Windham. 
Seacoast Adventures is located at 930 Roosevelt Trail in Windham and has so many activities for you and the family.
This specific exhilarating ride let's you swing 100 feet in the air, according to their Facebook page. All the while, you're feeling the rush of wind in your face as you glide through the sky like a Bald Eagle.
Pictured above is Dan. Each day Seacoast Adventures test the swing and perform daily ride inspections to ensure safety. Dan is riding above and to me, it looks like he is saluting his ride.
Are you a daredevil that is eager to fly on this heart-pounding swing 60-80 miles an hour?
Superman called, he wants his style back, am I right?
If you're interested in experiences the thrill of a lifetime at Maine's very first Skycoaster, head on over to their Facebook page and fly baby fly!
15 Public Launch Spots for Your Summer Paddling Adventures in Maine
Take The Kids to These 8 Free Swimming Spots in Maine
Are you having a tough time finding inexpensive or free activities for the kids this summer? Well, I am here to help you out with a list of free swimming spots in Maine with some helpful input from Google reviewers!