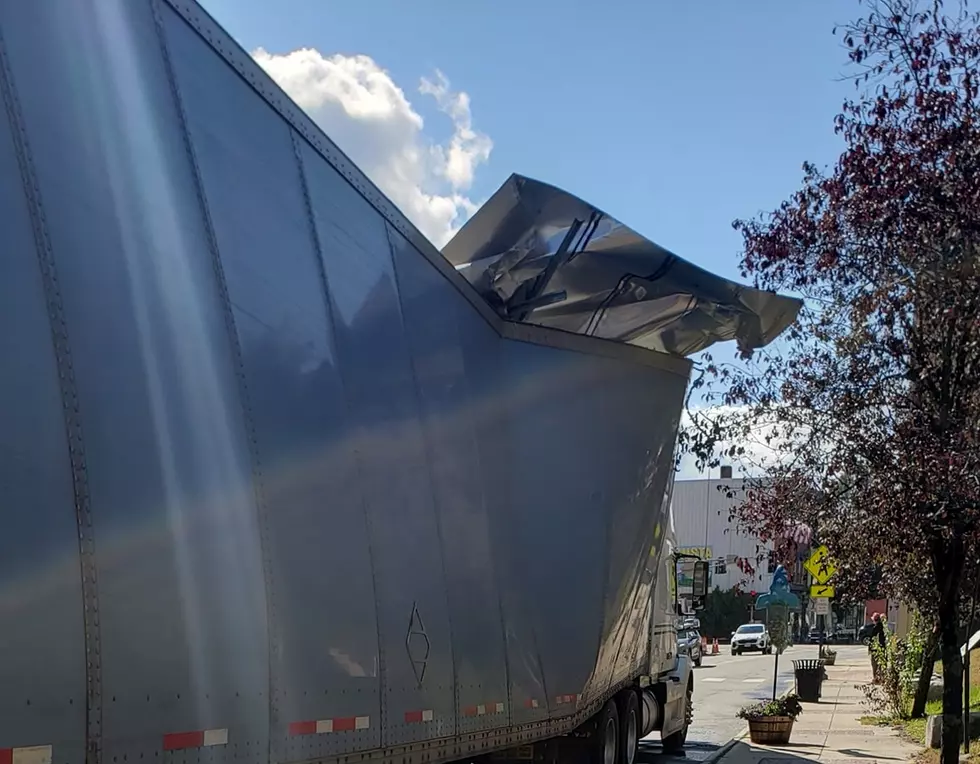 Another 18-Wheeler Just Got Owned by Augusta, Maine's Infamous 'Can Opener' Train Trestle
Augusta Public Works
I know what you're thinking... 'how does this keep happening, and why doesn't the city just tear the old trestle down?' Well, I wish I had answers to both of those very valid questions.
Personally, I think the city (and this makes sense) wants to keep it there to prevent tractor-trailer traffic from travelling through Augusta's downtown district. Makes sense, right? However, even though the overpass to way too short for most commercial vehicles to safely pass under, it doesn't stop some from trying.
VIVIDLY marked at only 12'9" tall, Augusta's 'can opener' is much shorter than the (average) commercial trailer height of 13'7". And, in most cases, commercial trailers are marked on the side with their exact height so drivers can look in the sideview mirrors to double check the number before going under an overpass.
However, for whatever the reason, another 18-wheeler hauling what appears to be an intermodal container ship container tried to pass under the trestle this (Monday) morning.
According to the Augusta Public Works Facebook page, the truck got all banger up earlier this morning snarling traffic in both directions. They had advised motorists to temporarily seek alternate routes while they worked to clear the debris.
So the next time you're passing through the city of Augusta, Maine in a vehicle that's fairy tall, just remember that it might be a good idea for you to go around the downtown area so that you don't become another statistic of the infamous can opener train trestle!
New Maine Laws In 2022
On Monday, August 15th, 2022 nearly two dozen new laws went into effect. Here are some of the highlights