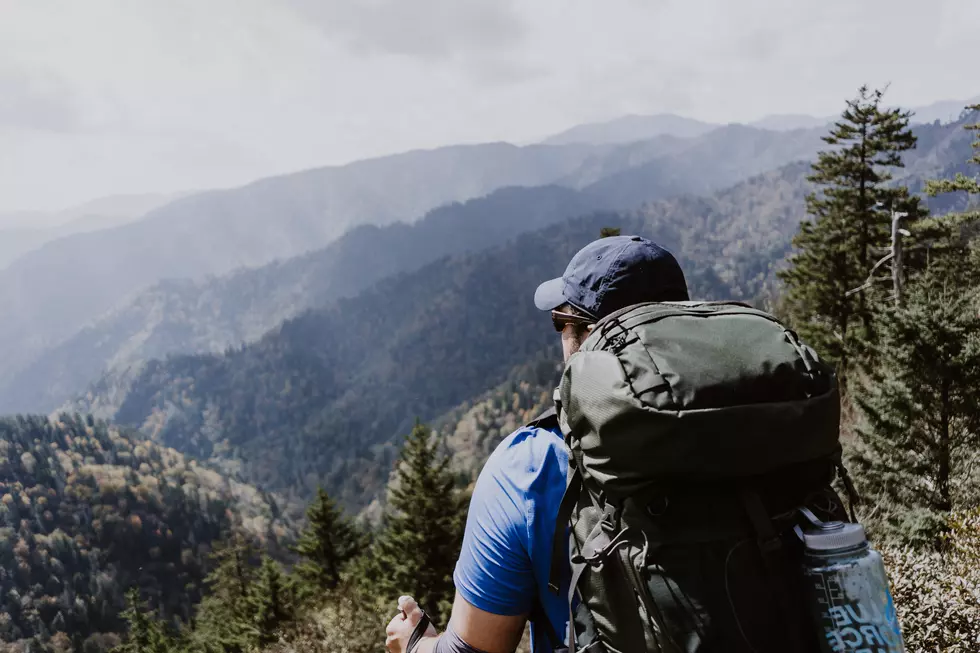 Appalachian Trail Hiker Determined to Prevent Suicide Arrives in Maine
Kirk Thornton via Unsplash
We have a determined change-maker that has recently arrived in Maine. His name is Tim Uncapher and he is hiking the Appalachian Trail but not for nothing. He is doing this to raise awareness for suicide prevention. This is according to an article by WMTW. 
What a feat! He started his hike 6 months ago, as the article states and has gone through terrible weather, sickness, and injuries, but that won't stop him. He is determined to do what he can to erase the stigma and increase awareness on the seriousness of preventing suicide.
Let's get to know Tim a bit better. At 56 years old, he is a retired Navy commander. The reason he is doing this is unbelievably deep and emotional. He is doing this to help a close friend who has lost 6 family members to suicide. That person started the Elizabeth Mattera foundation.
His goal is to raise $25,000 for this foundation. In order to do this he wants to finish 2,194 miles of the trail. Amazingly enough it is now the beginning of suicide awareness month.
In 2020, according to The CDC, 45,979 people died of suicide in the United States.
Tim told WMTW,
I started this trek for many reasons. What keeps me on the trail, what keeps me driven day to day is the fact we're doing this to end suicide. To deliver hope, save lives, and end suicide through the Elizabeth Mattera Foundation.
Tim plans to completed his trek on or around September 15th and reach the summit of Mount Katahdin.
To support his "Hike for Hope" and raising awareness on suicide prevention, visit the foundation here. 
5 of the 'Most Romantic' Covered Bridges in Maine & New Hampshire
Living in a time where we binge-watch period pieces like Bridgerton and Downton Abbey, makes us want to travel back. The romance was in the air back then and so were covered bridges. Here are my picks of the most romantic covered bridges, right here in Maine!
This Home for Sale in Southern Maine is Straight out Of Hansel & Gretel
I found this house and I had to share it with you! It takes me right back to my childhood watching the movie "Hansel & Gretel."