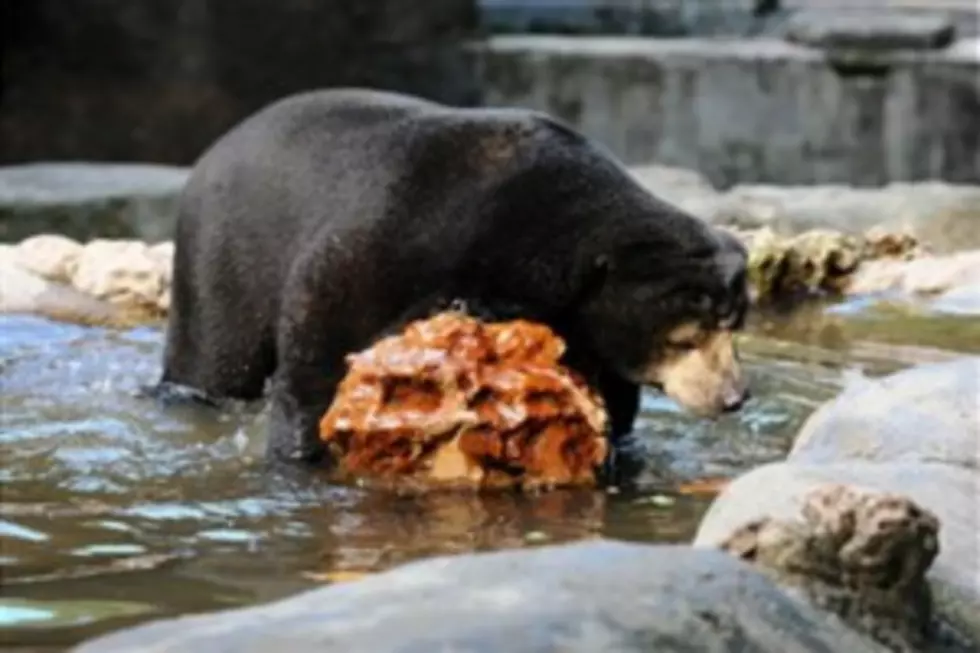 Bear, Lion and Tiger, BFF's
Robertus Punyanto, Getty Images
Something you never see in the wild is a Lion, Tiger and Bear hanging out together let alone being best friends. At Noah's Art Animal Sanctuary in Locust Grove, Georgia, that is exactly what you will see. They are known as B-L-T.
Balo the 700-pound bear, Leo the 500-pound loin and Shere the 350-pound tiger have been best friend for 13 years. They were rescued together as cubs, hurt and unhealthy and they just bonded. When they were young the handlers at Noah's Art never separated them and they have lived together ever since.
B-L-T is not the only odd pairing at the sanctuary, there's a 490 pond tiger and 130 pound bear that are best friends. Anne, an American Black bear was separated from its mother when it was only two months old and Doc a Bengal tiger was rescued from an overcrowded breeding facility and the pair where put together. Anne climbed on top of Doc and starting sucking his ears and the pair have been together ever since.
If you're ever in Georgia and want to visit the sanctuary they are open Tuesday through Saturday and despite the $33,000 a month cost in feeding and providing medical treatment for the animals, admission is free.