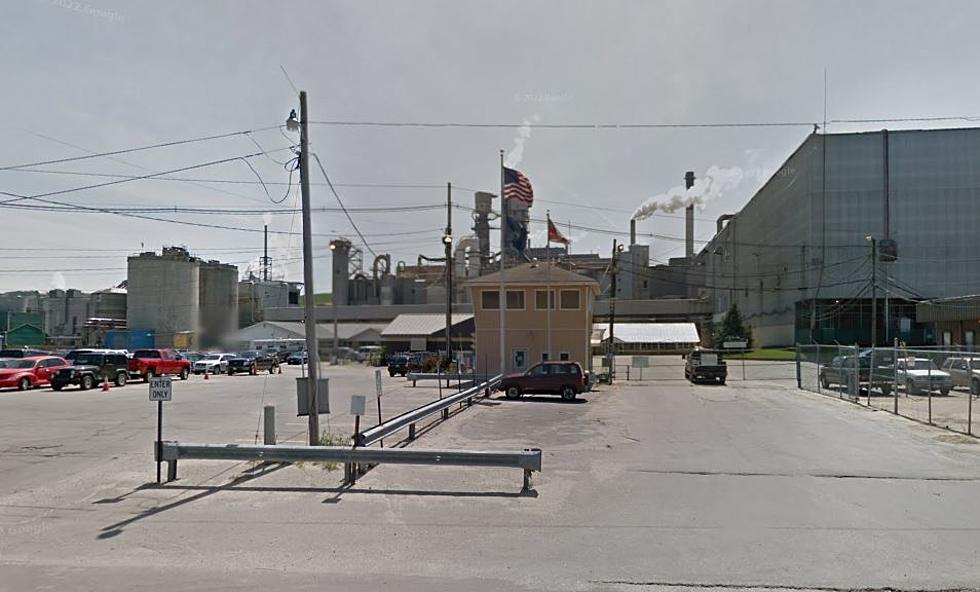 Central Maine Paper Mill Will Close Earlier Than Expected
Google Maps
Back in September of 2022, we got word that Pixelle Specialty Solutions, a company from Pennsylvania, we planning to close their paper mill in Jay.  The reason given for the closure was economic hardships.  Those hardships reportedly made continued operations unsustainable.
In November, the date of the closure was set at the end of April.  Now, it looks like the mill will be closing a lot sooner than expected.
According to an article on the KJ website, the mill could close as early as March 6th.  The closure of the mill will put about 230 Central Mainers out of a job.
Located in Androscoggin County, the area has been a hub for manufacturing since the late 1800s.  According to the article, there have been paper wills in the town since about 1888!  The current mill was built by International Paper in 1965.
Pixelle has released a statement in regard to the impending closure.  That statement says, in part:
The company calculated the potential need to operate well into April last fall, when it announced its intent to discontinue operations at the mill.  At that time, customer needs for transitional inventories were taken into consideration. As the mill has continued to run for this purpose, these customers have informed Pixelle that their transitional plans have met their objectives.
The mill, which celebrated 50 years in business in 2015, was purchased by Pixelle in early 2020.
The Jay paper mill has been in the news quite a bit over the last few years.  In April of 2020, the mill was damaged when a digestor exploded.  Fortunately, no one was seriously injured in the explosion.
While the future of Maine mills has been in question for some years, back in November we got the great news that the Sappi mill in Skowhegan was going to be getting some major updates and upgrades that would keep it operating for many years to come.
Food & Personal Care Shortages We Could See In 2023
Here are some of the products that shoppers in New England could see shortages of in the next year. What else have you noticed missing from store shelves? Let us know by sending us a message through our app.