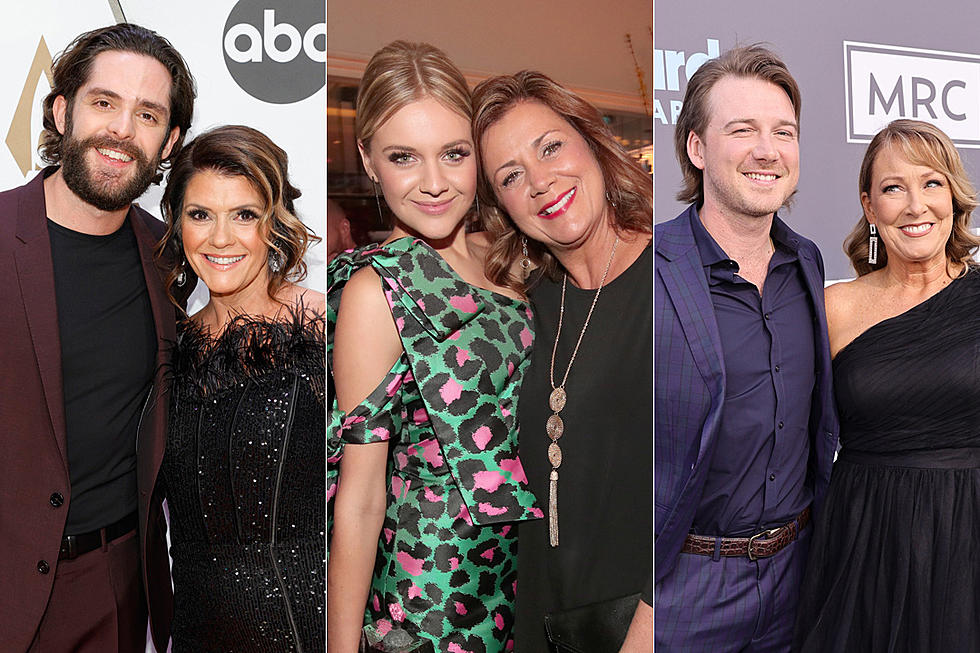 Which Country Singers Look Like Their Moms? [Pictures]
Getty Images
A country singer loving on his mother is just about the sweetest thing ever. Find 20 photos of stars with mom and decide who looks like a chip off the ol' block.
No one will argue that Morgan Wallen isn't Lesli's son. The same is true about Carrie Underwood and her mother but it's not universal. We pulled 20 pictures of country singers with their mother just to show where your favorite songs really come from.
Of course, there are hundreds of country songs about moms and many are moms themselves. Take a look at the women who helped shape the ladies and gents of country music -- the ones that give us so much wonderful music year after year -- in this list of Country Stars and Their Moms.
Related: See Country Music's Top 10 Mother's Day Songs
A few you may recognize already. Carrie Underwood's mom was featured in a music video, while Scotty McCreery and Lauren Alaina's mothers were frequently on television during their kids' time on American Idol.
Others -- like Tim McGraw and Jake Owen's mothers -- aren't quite as visible.
Happy Mother's Day to these moms -- and all moms!
Country Stars With Their Moms
Country singers will celebrate Mother's Day with these women. See the mothers of 20 stars, including Carrie Underwood, Blake Shelton, Morgan Wallen and more.