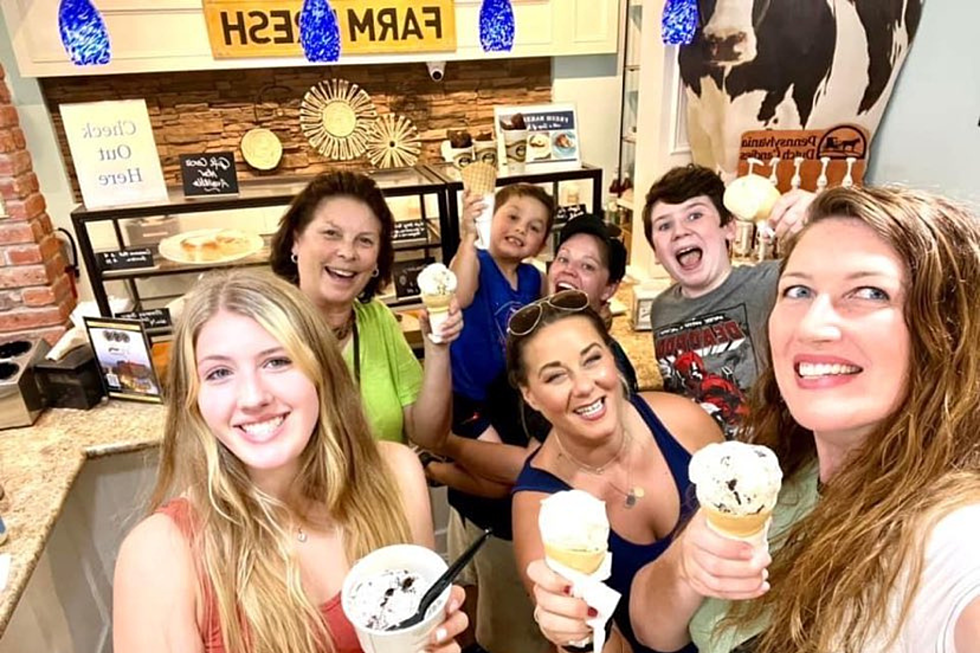 These 20 Maine Ice Cream Places Serve Up the Biggest Scoops
Lizzy Snyder & Family
Maine is known for its incredible coastal beauty, scenic mountains, and delicious seafood. However, another yummy treat that shouldn't be overlooked is its incredible ice cream spots! From local places to big ice companies, Maine offers plethora of options for all of us ice cream lovers!
When I was younger, during the hot summer months my mom would load us in the van and drive us to Dairy Joy. I remember visiting this ice cream shop so vividly. My sister would always get black raspberry, my brother would order the chocolate hard shell ice cream cone and I would enjoy a vanilla soft serve with rainbow sprinkles.
Dairy Joy, located on Sabattus Street in Lewiston would always offer heaping amounts of ice cream. To this day, I bring my son Bentley and we order child sizes but the scoops are as big as our heads.
Ice cream is delicious and no matter which flavor you are craving, what's even better is when they dig down deep to give you mega scooped servings! So let's dive in and find out which ice cream shop in Maine gives you the biggest scoops!
Discover the 20 Maine ice cream shops that have earned quite a reputation for serving enormous scoops, causing many of us to shout and cheer with delight!
Is your favorite on the list? Do you have any to add?
These 20 Maine Ice Cream Places Serve Up the Biggest Scoops
Let's find out which Maine Ice Cream Shop has the deepest scoops!
Must Visit Maine Ice Cream Shops
We've put together a list of some of the best ice cream stands and ice cream shops in Maine. Let us know what else needs to be on the list