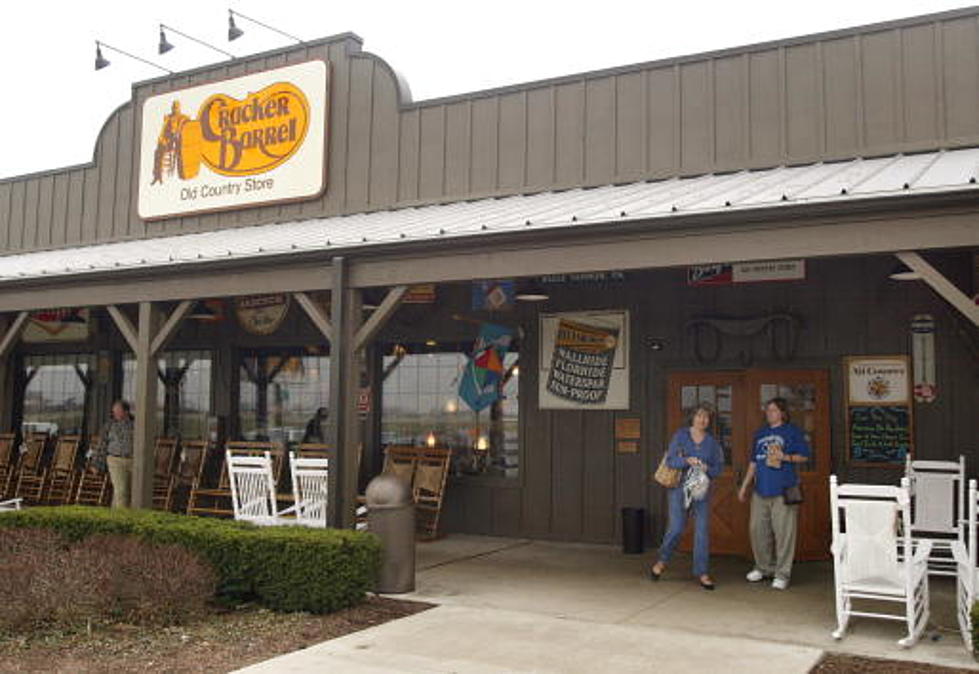 Cracker Barrel Now Serving Alcohol
Getty Images
What do you think of when you think of Cracker Barrel? Maybe its the traditional rocking chairs that always greeted you outside when you arrived. Maybe the huge checker game board, or perhaps all the interesting stuff in the gift shop. How about all the locations as you make your way south on I-95 or the place to go if you want grits in Maine. There are so many things that may come to mind when you think about Cracker Barrel but alcohol is not one of them, until now.
According to an article at Food & Wine online, "for the first time in its 51-year history, Cracker Barrel will serve alcohol in some of its restaurants. Currently, 20 locations in Florida are testing the new booze menu, which includes a selection of beer and wine, a hard cider, and orange and strawberry mimosas. The results of this test thus far have been overwhelmingly positive, and so we have decided to expand the test in different markets in Florida, Tennessee, and Kentucky. We have not determined timing for the next states and markets where we will expand the pilot." The expansion is dependent on how fast they can get liquor licenses in place and the staff up to speed on the the new offerings and the laws surrounding them. Although some people feel that adding alcohol to the mix of offerings will take away from the "family atmosphere", others simply resign to the facts that this change may make the difference between the chain keeping a competitive edge of risk diving deeper in the hole caused by COVID-19.
Other changes according to the article include "Cracker Barrel preparing to roll out a "digital store" where customers can shop for both food and merch. Going forward, Cracker Barrel will also transition to a smaller, simpler menu than the one that it used in the Before Times."
Enter your number to get our free mobile app
KEEP READING: 10 classic board games that will take you way back