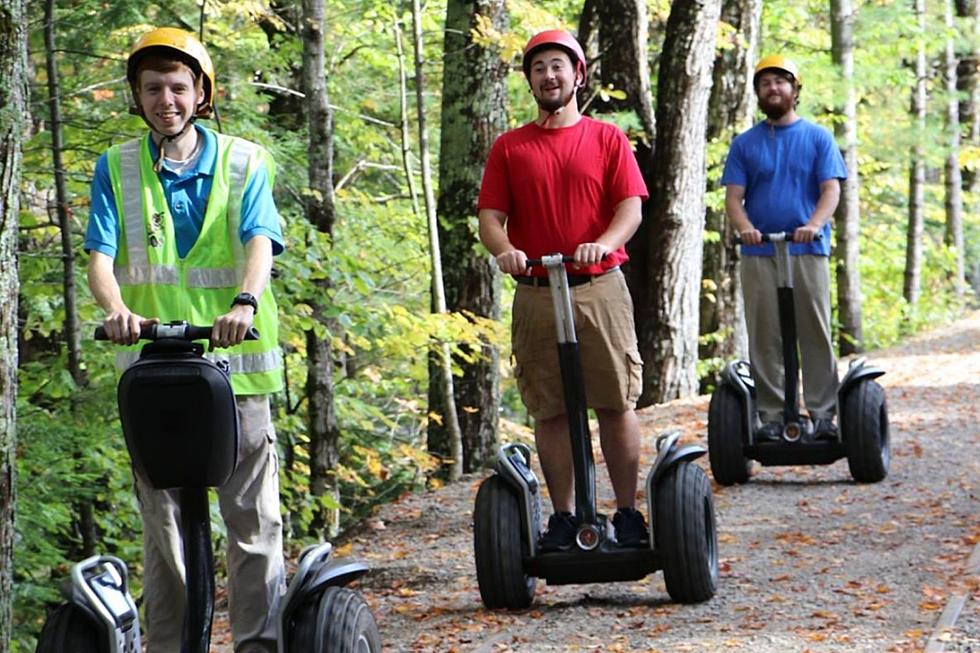 Did You Know That the Segway Was Invented in New Hampshire?
Clark's Trading Post via Facebook
You learn something new every day, and it turns out that we have New Hampshire to thank for the two-wheeled, scooter-like devices known as Segways.
That's right. The fun and nifty invention originated right here in the Granite State.
Where Was the Segway Invented?
According to Segway Inc., the Segway was invented by Dean Kamen soon after the founding of Segway Inc. in 1999. Today, the corporation's headquarters are in Bedford, New Hampshire.
Have you ever ridden a Segway or gone on a Segway tour before? It sounds like either the chance to experience something new and exciting, or the perfect opportunity to lose your balance and fall flat on your face. Some might say that the balancing act is a memorable adventure either way.
Where in New Hampshire Can You Ride a Segway?
Clark's Bears in Lincoln, New Hampshire, offers its very own Segway Park and Segway Safari.
According to their website, guests are trained to ride a Segway i2 before taking a brief glide through the park's track. Those who would rather embark on the safari get an extended ride both on and off-road on an X2, and even get to meet the park's famous Wolfman.
Not only can you experience the excitement of riding a Segway, but you can do so in the very state where it was invented. Isn't that awesome?
So, there's your fun nugget of wisdom for the day. You can learn more about Segway Inc. by visiting their website here.
Who Has The Best Beaches-Maine or New Hampshire?
Here are just some of the best beaches in Maine and New Hampshire
Gallery Credit: The Captain
Let's Walk Through This Nearly 19,000 Square Foot New Hampshire Home
Gallery Credit: Jolana Miller