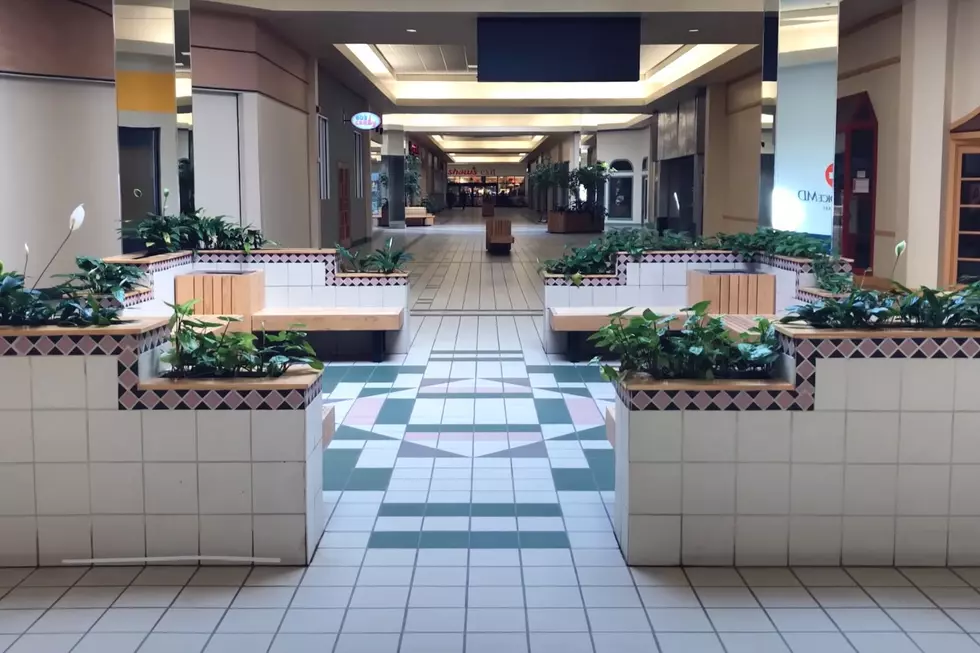 WATCH: Stroll Through Eerily Silent New Hampshire Mall in This 2019 Video
Sal via YouTube
It's fun to reminisce about the glory days of malls, but unfortunately, the industry appears to be a dying one.
As more and more malls close their doors and enter the pages of history, some are still hanging in there. These places are often eerily empty due to just a few businesses remaining open.
Up near Laconia, New Hampshire, sits the Belknap Mall. Its website lists 12 open stores at the time of this writing, so the mall is still operational. Nonetheless, the space looks eerily empty, as one YouTuber, "Sal", discovered in 2019. Camera in hand, Sal proceeded to record this POV video as he walked through the practically deserted mall. The final product is uncomfortably silent and almost unsettling...like the setting for one of those horror video games where you're being chased down hallways and corridors by some unseen creature.
But there's some good news.
Despite the mall's emptiness, the space may be getting a new lease on life, literally. This 2022 Laconia Daily Sun article says that the Belknap Mall has been sold for $4.25M to a new owner who's planning a multi-million dollar upgrade. The hope is to "continue the Belknap Mall as a strictly retail complex," so we'll see what happens. Maybe this mall will experience a resurgence in visitors that takes it back to the good old days.
Speaking of malls, here's a look at some of the stores that locals miss from the Fox Run Mall in Newington, New Hampshire. How many do you remember?
Remember When the Fox Run Mall in NH Had These 22 Stores?
25 Stores That People Want at the Fox Run Mall in Newington, New Hampshire