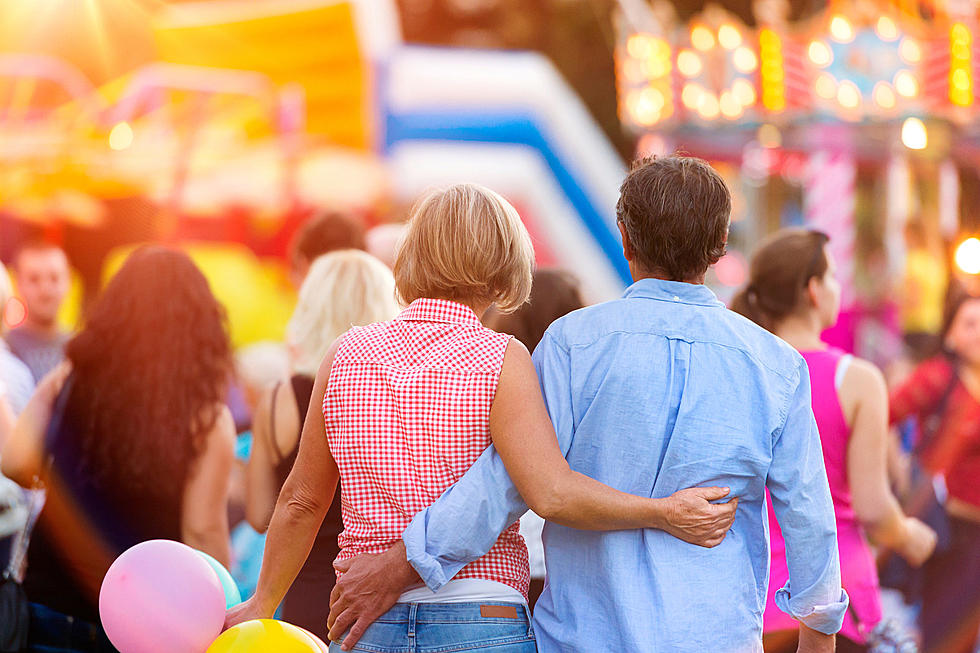 Everything You Need To Know About This Years Exciting Litchfield Fair
Canva Pro
The countdown is over and fair season in Maine has officially hit land and we're off to a very good start. We're now gearing up for the Litchfield Fair and I am so excited!
Let's start off with where and when it is.
The Litchfield Fair
is located at 44 Plains Rd in Litchfield. They start off today, September 8–10th, from 7 AM–10 PM, Saturday from 7 AM–10 PM, and Sunday from 8 AM–5 PM.
The entire fair schedule of events are
here
but let me highlight what I am looking forward to the most!
Tonight, we're gearing up for the thrilling pie judging contest at 6:00pm, where skilled bakers will pour their hearts into creating incredible tasty pies that leave a lasting impression. My co-host Matt James and I are honored to be a part of the judges panel and my taste buds are ready!
As always, the agricultural exhibits at Maine fairs continue to surprise me, and this year is no exception!
The pig scramble always promises to be a silly and fun spectacle to enjoy. Speaking of pigs, check out the Mama pig with her babies that I loved at the last fair I went to. I can't wait to see the pigs at Litchfield!
But that's not all the Litchfield Fair is hosting a special treat this year! Mr. Drew is bringing his Animals Too to the fair, promising an educational and exciting experience for children and families. Get ready to meet and greet all of his adorable little friends!
Tickets are $9 for adults and $5 for youth 12-17 and $5 for seniors! Kiddos under 12 are FREE! If you're interested in buying tickets, you can do that by visiting this link! 
Let's talk about rides, wrist bands cost $25 for unlimited rides! Individual tickets are also offered all weekend long. The times for getting your ride on are 3pm-10pm Friday, 5pm-10pm on Saturday, and 12pm-5pm on Sunday, according to the site. 
Moving on to the showstoppers! I can't wait to see the Redneck Truck Pull. This event is happening Friday, tonight at 7pm and I am intrigued by what we will see!
The demolition derby is on Sunday at 10:00am.
Many performances, activities, and good old fashioned fair fun will be taking place at this year's Litchfield Fair and I cannot wait to see you there!
Thousands Are Blown Away By Windsor Fair's 1st Motocross Show
This year's Windsor fair was wonderful but what really leveled it up for me and thousands of others was the Rave X Motocross show.
2023 Maine Agricultural Fair & Festival Dates
Even though it may not seem it, Maine fair and festival season is just around the corner. According to the
Maine Fairs
website, these are the proposed dates for some of Maine's biggest fairs and festivals. If there is an event that we missed that you believe should be on our list, please let us know by sending us a message through our app.