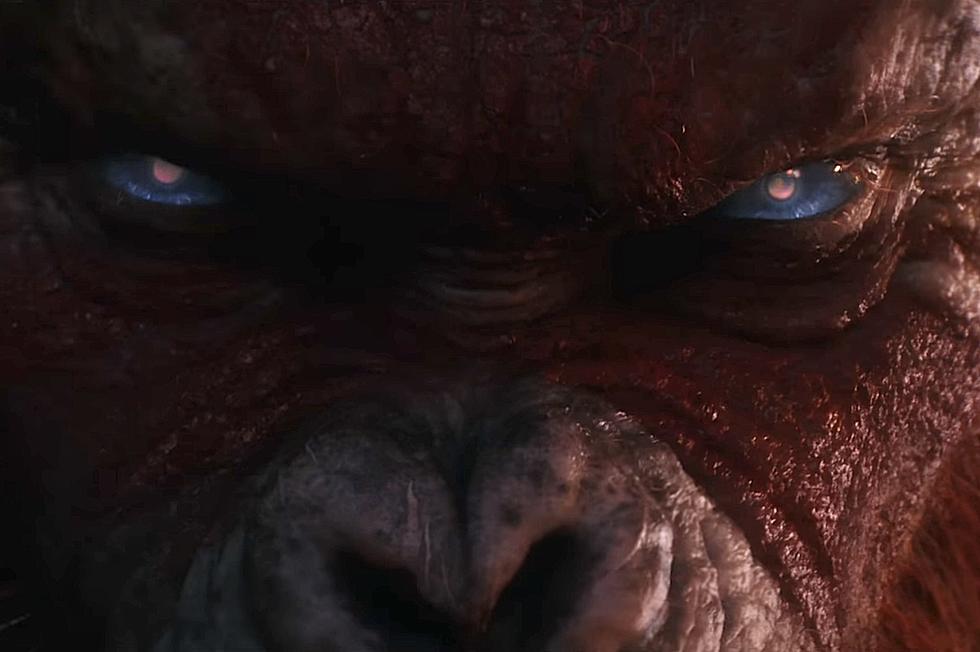 First 'Godzilla vs. Kong 2' Teaser Reveals Sequel's Title
Legendary
The so-called "MonsterVerse" is now five films old, and one would think after Godzilla, Kong: Skull Island, Godzilla: King of the Monsters, and Godzilla vs. Kong, the Earth would be well and truly destroyed and utterly lifeless except maybe for a giant gorilla and rampaging dinosaur. Somehow, life goes on it seems, and a sequel to Godzilla vs. Kong is on its way.
The first teaser for the film just arrived and it reveals the sequel's official title: Godzilla x Kong: The New Empire. The sequel's confirmed cast includes returning Godzilla vs. Kong stars Rebecca Hall and Brian Tyree Henry, along with newcomer (well newcomer to this franchise) Dan Stevens. Adam Wingard, who directed Godzilla vs. Kong, is back for this sequel as well.
Check out the animated teaser below, which shows some kind of monster sitting on a throne in front of a big pile of monster bones — including what looks like the skulls of Godzilla and Kong.
READ MORE: Why Godzilla vs. Kong Didn't Have a Post-Credits Scene
So it's not Godzilla versus Kong this time; it's Godzilla times Kong. And what, mathematically speaking, happens when you multiply Godzilla by Kong? Obviously the answer is Kongzilla. If there isn't a character with that name in the film, I think we should all demand our money back.
Here is the sequel's official synopsis:
This latest entry in the Monsterverse franchise follows up the explosive showdown of Godzilla vs. Kong with an all-new cinematic adventure, pitting the almighty Kong and the fearsome Godzilla against a colossal undiscovered threat hidden within our world, challenging their very existence – and our own. The epic new film will delve further into the histories of these Titans, their origins, and the mysteries of Skull Island and beyond, while uncovering the mythic battle that helped forge these extraordinary beings and tied them to humankind forever.
Godzilla x Kong: The New Empire is scheduled to open in theaters on March 15, 2024.
The Scariest Kids Movies in History