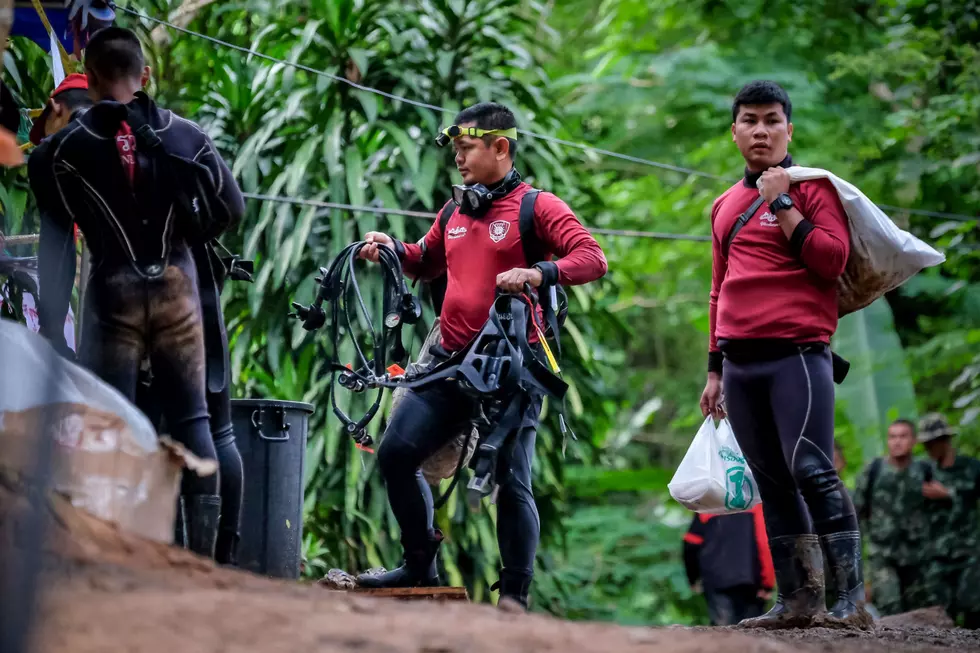 Four More Boys Rescued From The Thailand Cave
The daring rescue that has been 2 weeks in the making and cost a former NAVY Seal his life has finally found some good news as 8 of the 12 boys have been rescued as 4 of them have been rushed to the hospital today, July 9th. The divers took the strongest boys first for 2 reasons, 1. they had the likeliest possibility of survival, and 2. it gave the divers more time to get used to the route for the weaker children, according to CBS News.
The rescued boys seem to be in good spirits with only 4 of them needing hospitalization. The Prime Minister of Thailand not only visited the cave, but visited the 4 boys in the hospital as well. I will have more details on the story as it becomes available.