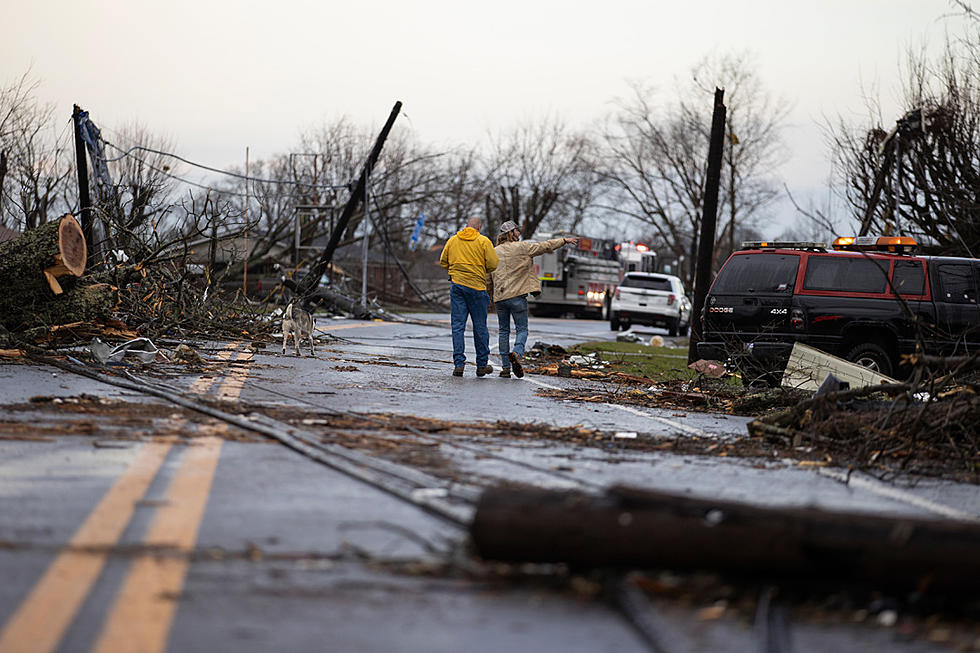 Gibson To Donate Guitars To Artists Impacted By Tornadoes
Brett Carlsen, Getty Images
Earlier this week, Middle Tennessee was devastated by tornadoes that tore through the town killing 24 and injuring many more.
There were 4 tornadoes ranging from EF-3 to EF-4 with winds reaching as high as 175 MPH. One of which was the strongest tornado in the nation on record since 2017.
Inspired by the actions of many residents, the Tennessee Titans announced Wednesday it will donate $1 million to non-profit groups assisting those impacted by the storms.
Dierks Bentley was seen clearing debris from his keyboard players yard which was devastated by the tornado
Dan + Shay pledged to donate $100,000.00 as well.
But the legendary Nashville based guitar makers, Gibson announced they would donate guitars to players with damaged or destroyed instruments. Which is a fantastic and unique way to help that I find remarkable.
Enter your number to get our free mobile app