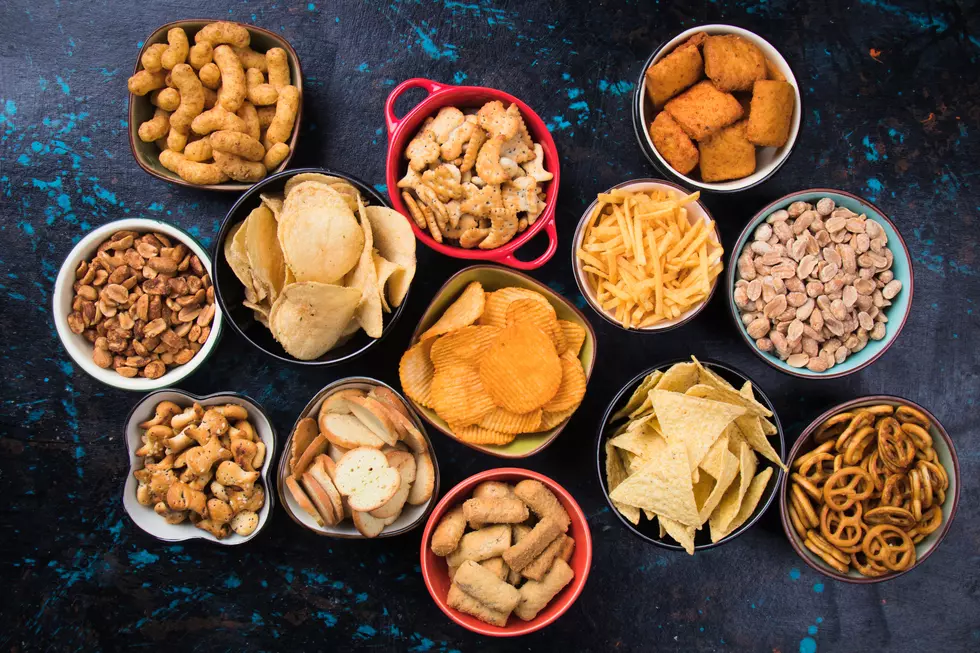 Guy Fieri's Flavortown Kitchen Opens in New Hampshire
Getty Images/iStockphoto
Guy Fieri has just launched a restaurant in New Hampshire called "Guy Fieri's Flavortown Kitchen".
This is a new delivery, and some pick-up restaurant chain that uses the "ghost kitchen" concept, operating out of restaurants that are already operating, or locales that just have commercial kitchens. You never actually go in, or sit down, there is no bar or TVs. The ghost kitchen concept has been hot for awhile now but with star power branding it does offer some new possibilities.
Guy's menu offers some of his signature items like the well known Bacon Mac N Cheese burger, Bourbon Brown Sugar BBQ Wings, S-M Cheesesteak Egg Rolls and more.
According to the Flavortown Kitchen website, 23 states currently have locations with Salem, New Hampshire being the closest to Maine. However if you happen to be rolling through the Salem, NH area....
Visit order.guysflavortownkitchen.com to order or for more information.
Of course Guy Fieri is best known for his Food Network shows Diners, Drive-Ins and Dives, which has made five appearances in Maine.
A1 Diner - 3 Bridge Street in Gardiner.
Maine Diner - 2265 Post Road in Wells.
Bob's Clam Hut - 315 U.S. Route 1 in Kittery.
Porthole Restaurant - 20 Custom House Wharf in Portland.
Becky's Diner - 390 Commercial Street in Portland.
Brittany Rose put together a great post with more information on each of his stops here in the great state of Maine. CLICK HERE to check it out.
Perhaps Guy will expand into Maine with a "Flavortown Kitchen" sometime in the near future? If he does we will let you know all about it for sure...not to mention Kristi & I will most certainly take it for a test drive on our "Taste Test Tuesday" feature.
What Are the Signature Drinks From Every State?
KEEP READING: 3-ingredient recipes you can make right now