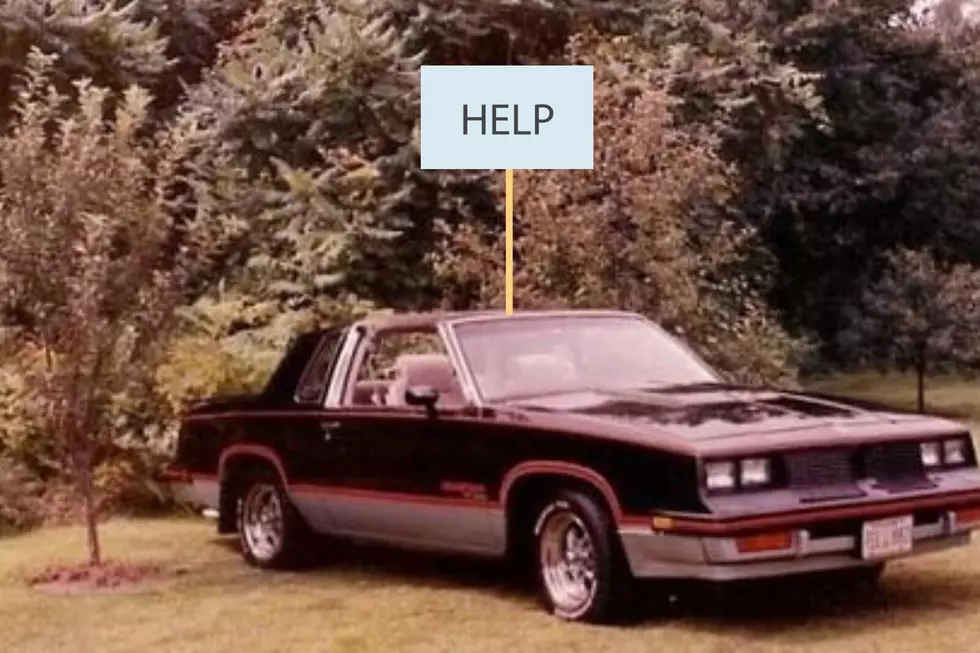 Help Reunite This Classic Muscle Car Bought in New Hampshire in 1989 With Its Former Owner
Lost Muscle Cars via Facebook
There are times in our lives when we suffer from "sellers remorse." This can happen for many different reason. This specific reason is unknown, nonetheless, this is the case for one person who sold their Oldsmobile back in 1989 and now wants to be reunited with it.
Due to the magic of the internet and the power of sharing it is so much easier to find lost things. Another cool thing about the internet is that there is a page dedicated on Facebook to lost vehicles. It's called Lost Muscle Cars and hopefully with the help of that page, this person will be reunited with his long lost muscle car.
They posted the following,
Hello, I'm looking for my 1983 Hurst Olds. I bought it in Keene New Hampshire around 1989-1990. I sold it in Minoa New York in the late 90's. Gray interior , t-tops. It had a 307 emblem on the fan shroud that the previous owner added. The license plate started with FEL when I owned it . I believe it was sold to someone in Pennsylvania but not 100% sure of that. Thanks for the help
The seller may be able to get some help sooner rather than later because they've got a lot of helpful Facebook comments including one that says,
There is a specific site for the 83 and 84. Bet ya get some bites there. Good luck, hope you find her.
If you know anyone in PA that owns an 83 Hurst Oldsmobile or if you are the person who purchased this car in Minoa New York in the late 90s, reach out to
Lost Muscle Cars on Facebook! 
Family Time Dine & Play Birthday Parties For The Win!
25 Ways You Know It's Absolutely Too Cold in Maine
We Mainers have very thick skin but sometimes it gets so frigid that we can't stand it. Here are those times!