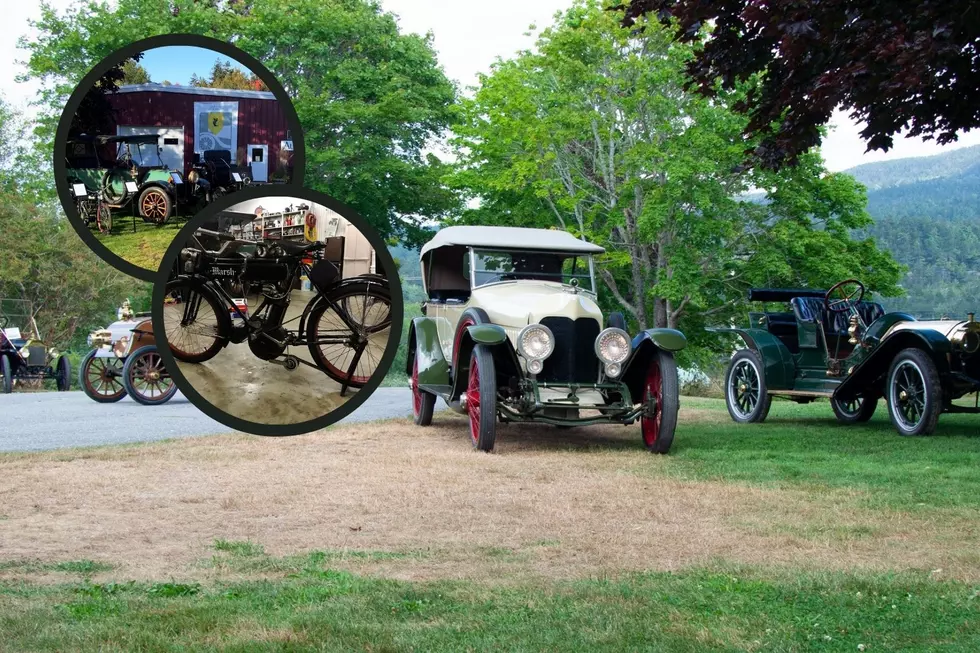 Hidden Gem: Kids Can Visit This Maine Museum Free With Unique Cars Over 100 Years Old
Seal Cove Auto Museum via Facebook: Canva
Mount Desert Island, Maine
Mount Desert Island is certainly not short of attractions. It's home to Acadia National Park, Bar Harbor, Southwest Harbor, Tremont, countless shops, world class galleries, and incredible seafood.
The island is also an outdoor enthusiast's dream. Every recreational activity is essentially available, and very much top notch.
Mount Desert Island Hidden Gem
There's no question about MDI's popularity. It also can seem like no secrets could be left. However, there's still quite a few hidden gems, including a museum in the small Tremont village of Seal Cove, that has quite the family-friendly deal..
Say hello to the Seal Cove Auto Museum. According to the organization's website, the museum specializes in "...automobiles, motorcycles, clothing, and accessories, from 1895 through the early 1920s." And they have quite a collection, including over 50 vehicles.
The Seal Cove Auto Museum's mission is to
To tell the story of innovation, ingenuity, technical and social change in New England and America through the development and use of early motor vehicles.
With that being said, it's no surprise to see that kids admission is free. It's certainly a great way to engage younger generations on topics that do have considerable relevance. Vehicle innovation is an always-evolving industry. It's also a remarkable story of human ingenuity.
Automobile History
The vehicle collection includes early 20th Century Ford and Cadillacs, plus a number of companies that most of us have never heard of. It also includes electrical and steam cars, which were originally in development along with the combustion engine. You can see the list here.
According to its Facebook page, the Seal Cove Auto Museum opens for the season on Saturday, May 7. The museum typically stays open until the beginning of October. The family-friendly pricing isn't just for the kids. Adults are just $10, with discounts for seniors and veterans. You can read more about it here.
25 Stops Between Bangor and Bar Harbor
Between Bangor and Bar Harbor, there are plenty of spots to find a bite to eat, trails to hike, places to shop, and things to do. Here are ways to take in the touristy and not-so-touristy spots on Route 1A.
Explore the Ruins of a Historic Mansion in Acadia National Park
George B. Dorr spent much of his life creating, expanding and caring for Acadia National Park. That's why he's often referred to as the father of Acadia National Park. According to the
National Park Service
, the property known as the "Old Farm" was accepted by the park in 1941. On the property is the ruins of what was a 30-room summer "cottage," the remnants of a saltwater pool, and a small beach. It's just an easy walk through the woods away.