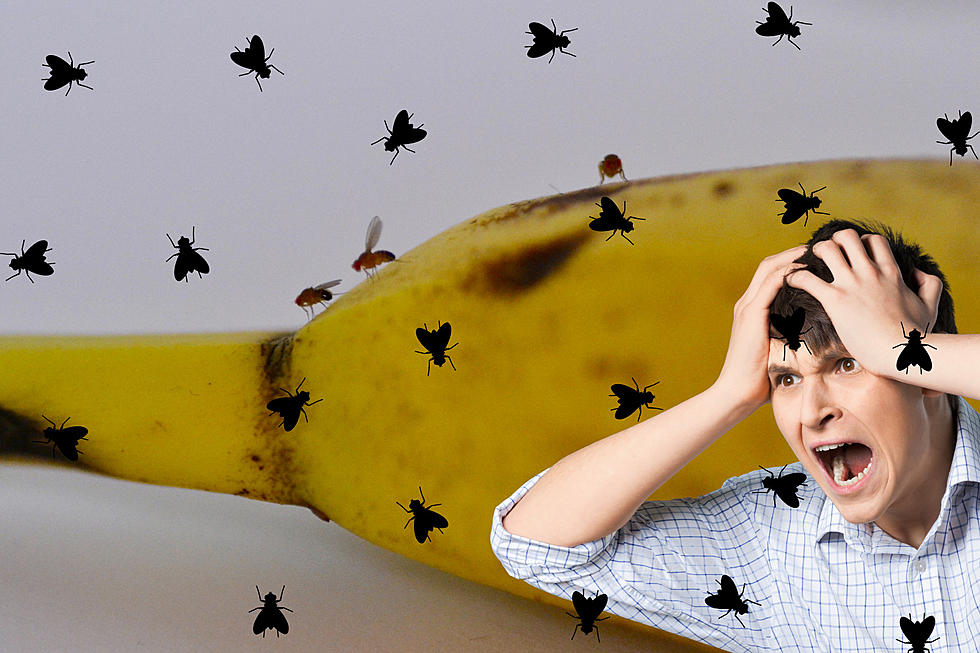 How To Conquer The Dreaded Maine Fruit Fly Once & For All
Canva Pro
Fruit flies are nature's most annoying house crashers and they have truly taken over my life and everywhere I go in Maine.
They currently reside in my kitchen, my bathroom and my job. So, it seems like this is the time of year that they have reached their grand crescendo to destroy us all.
No doubt when you're taking that trip upta camp in northern Maine, they're probably waiting for you.
What are fruit flies attracted to?
According to Pine State Pest Solutions, they feed on and lay their thousands of eggs on old fruit or ripe, decaying foods.
If fruit flies had a Tinder profile it would read:
"I like long walks on old bananas, indulging in piles of garbage and attacking your very soul. DM me xo"
Here's the kicker, they've decided to take up residence in our homes without even buying us a drink first and it's really making me angry. My home is NOT your buffet.
In the summer and spring these guys are like chillin' but then when fall rolls around they really start to put on a show in our houses.
How to get rid of fruit flies?
If you store fruits, and vegetables, or leave jam jars unsealed, you have to remember you'll probably be inviting some fruit flies to make more fruit flies to take over your life.
It's high time we put an end to this frenzy. I'm sure many of you can relate because we've all been trying to try different tips to stop the infestation. Well, I've found easy and budget-friendly ways to put a stop to their multiplication and take 'em out, Godfather style!
My top recommendation is to maintain a disinfected house, but there are more tips I'd like to share.
Below, you'll find a valuable list of suggestions to help you get rid of these unwelcome household visitors once and for all. Take a look!
Tips To Conquer The Dreaded Maine Fruit Fly
I can't tell you how annoyed I am by the sheer amount of fruit flies I have in my Maine home and I found out how to get ride of them, once and for all. Check it out.
15 Places In Southern Maine To Get Delicious Donuts
There's never a bad time for a donut especially when visiting one of these 15 great places in Southern Maine serving up delicious donuts