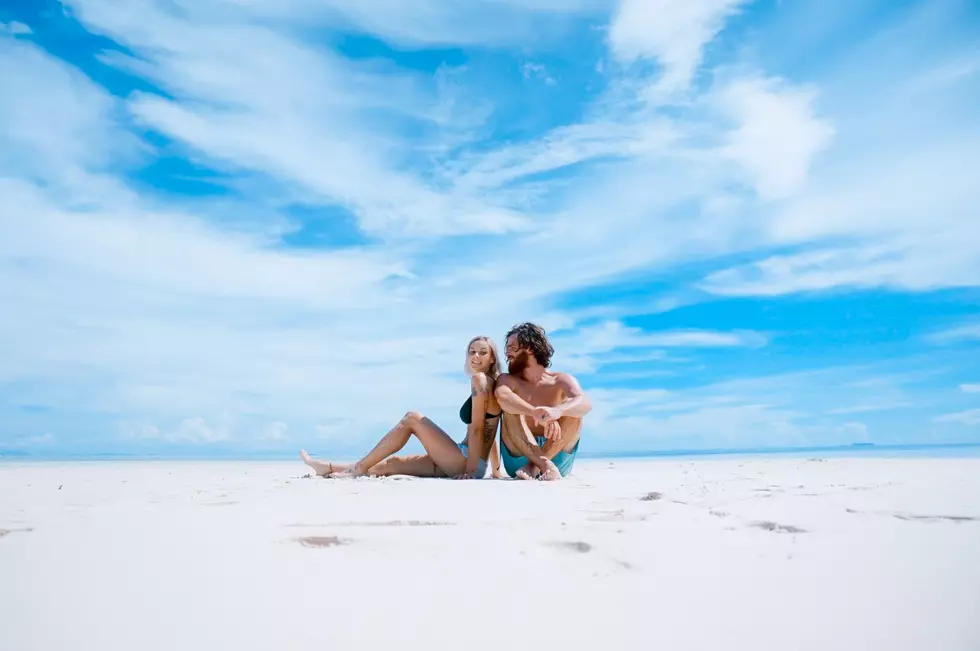 Important Reminder Wearing a Bathing Suit to New Hampshire, Maine, and Massachusetts Beaches
Toa Heftiba via Unsplash
It's the first official weekend of summer, and this time of year it's always a love/hate relationship with Mother Nature for me.
I think about the endless long walks on Crane Beach in Ipswich, Massachusetts, the crashing waves at Hampton Beach, New Hampshire, or the pier on Old Orchard Beach, Maine.
All are beautiful and bring joy to the crowds of all ages.  It's a glorious time of year, unless you are not feeling good bathing suit vibes.
Are you ready for the summer season and squeezing into your favorite summer clothes with the goal of actually buttoning the top button?
Yeah, I'm not either. But what makes me more nervous is the thought of putting on a bathing suit.  The anxiety most women, and men too, face when they slide on the first bathing suit of the season is the worst.
Why do we do this to ourselves?  Can't we just accept who we are, and if motivated enough for health reasons, or in pursuit of a better physique, can't we just make the changes needed to fulfill our own goals?  Why do we subscribe so vehemently to what others think about our bodies?
I'll tell you why.  It's because society says we are supposed to look a certain way, and we believe it, instead of being kind to ourselves.  It's reinforced by people you can't see, body-shaming others by posting on social media platforms. It's also those snide remarks as you walk past a beach blanket of bozos who think they're funny.  They are rude and obnoxious, but not funny.  This is not a way to live, nor is it the truth.  Being healthy doesn't mean you're a size 0.
I am of the attitude that if you don't like how I look in a bathing suit, don't look.
So, for this summer, or all year round for that matter, can we please agree on this rule: Don't be body shaming anyone, because it's really not a good look for you.
There. I said it.
 Here We Go
Life during the pandemic was hard, and maybe we don't have the bodies we had a few years ago, but that's no reason to be snarky to others. Dad bodies are part of life.  Wear what you want this summer and own it.
That's my plan, because I live near the water and intend on having the best summer ever.
So make sure you, too, enjoy your time when you make your trips to the likes of Weirs Beach, Popham Beach, Good Harbor Beach, or whatever your favorite sandy spot is in New England. You deserve it.
Make a Splash at These 7 New Hampshire and Maine Water Parks
Kenny Chesney Clears Up Rumors He Has a House in Maine, Talks Love for New England
Kenny Chesney's Love for New England in Photos.