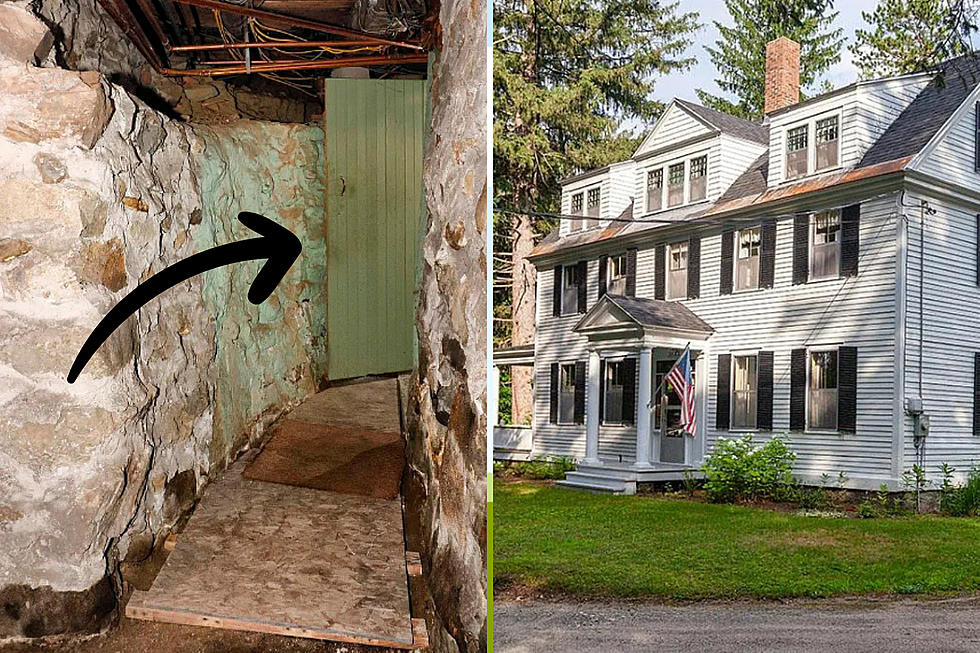 Incredible Surprise: 224-Year-Old New Hampshire Home for Sale Has a Hidden Room
Peter Powell and Meredith Powell of Peter W. Powell Real Estate via Zillow/Canva Pro
On a picturesque street in New Hampshire, sits a truly unique and historic home that has recently been listed for sale.
The house is listed for $425,000, according to Zillow. 
This 224-year-old house at 90 Elm Street has grabbed the attention not only of buyers but history enthusiasts too. Why? Because there is an intriguing secret hidden within the homes basement!
According to Zillow, the property is a 5 bedroom, 4 bath sitting on just under 5 acres of land. The listing is put out by Peter Powell and Meredith Powell of Peter W. Powell Real Estate. 
To me, the age of a home tells a story, and I'm curious about the history concealed within. In addition to its incredible porch, charming exterior, and serene vibe, this place holds a captivating secret, a hidden gem that I couldn't resist sharing with you.
Take a look at what this Elm Street home looked like in 1799. Many changes and upgrades have been made to keep up with the times but one thing remains the same- the hidden room.
This home is dating back to the Revolutionary War and in those times, houses were built with secret hidden rooms. Why? It could have been a number of reasons.
According to Quora, secret rooms were created during that time to hide food, weapons, or contraband from the redcoats or militia. It could also be a safe room for women and children. Furthermore, secret rooms could have been used during the prohibition to hide and produce alcohol. Lastly, I found that hidden rooms also concealed enslaved people who had runaway and were hiding on their journey to freedom.
It's hard to speculate exactly what this hidden room was used for but it's interesting to ponder the question.
You could have the chance to become the owner of this home for a whopping $425,000.
Take a closer look at additional photos of the entire house below!
224-Year-Old New Hampshire Home for Sale Has a Hidden Room
Prepare to be amazed by this astounding property on the market! Located at 90 Elm Street in Lancaster, New Hampshire, this remarkable home is available for just $425k.
If Maine Threw a Party, Here's How the Towns would Show Up
How would you describe your town as a person?