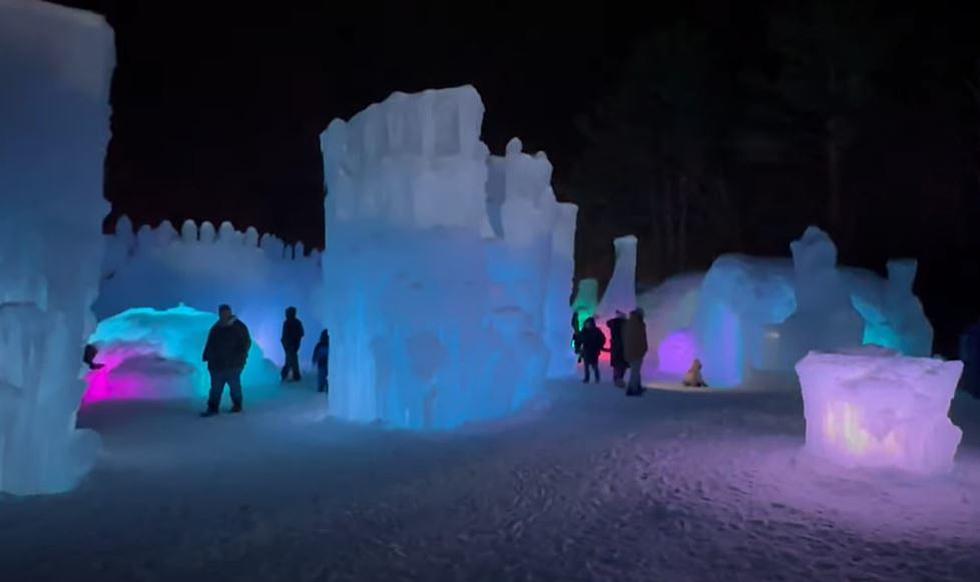 It's Official: Ice Castles Returning to New Hampshire This Winter
Youtube
One of the best things about raising a family in New England is that we always seem to have something going on.
In the middle of summer, you can take the kids to the beach or to check out some of the best amusement parks in America.  In the spring, you can take the kids on long walks in the woods.  In the fall, we have cornfield mazes, fall festivals, ATVing, and more.  And, winter is literally loaded with cool things to do.
Ice Castles New Hampshire, for example.
What Is Ice Castles New Hampshire?
The best way to describe any of the ice castles attractions would be to say that it is like the movie Frozen come to life.
The attractions feature ice sculptures that have been illuminated by thousands of LED lights.
How cool is that?
Attractions At Ice Castles New Hampshire
Ice Castles New Hampshire, which is located in North Woodstock, offers visitors the chance to check out breathtaking ice sculptures, crawl tunnels, and ice slides.  The attraction also features a walk through the Mystic Forest, snow tubing, and sleigh rides.  There is also an ice pub where you can have a drink.
And, for those who want to a really special experience, there is the Arctic Alcove.  This is a provide space that you need to book in advance.  Can you think of a more magical place to propose to that special person in your life?
How Much Does Ice Castles New Hampshire Cost?
For the upcoming 2023 / 2024 season, weekday tickets will run between $15 and $20.  For the weekend days, the prices will be between $22 and $29.
When Does Ice Castles New Hampshire Open?
Honestly, we are not sure yet.  Like many winter attractions, Ice Castles New Hampshire is weather-dependent.  If we get some old school winter temperatures, there is a good chance we could see it open during the Holiday season.
However, if the weather stays warm, there is a good chance we won't see the place open until January 2024.
Check out this video showing how cool (pun intended) the attraction is:
Stay up to date on what is going on with Ice Castles New Hampshire by checking out their website.
7 Great Places To Take A Selfie In Maine
Looking for a great place to take a selfie with your bestie, your family, or your special someone? We want to help! We've put together a list of great places in Maine to take a selfie!