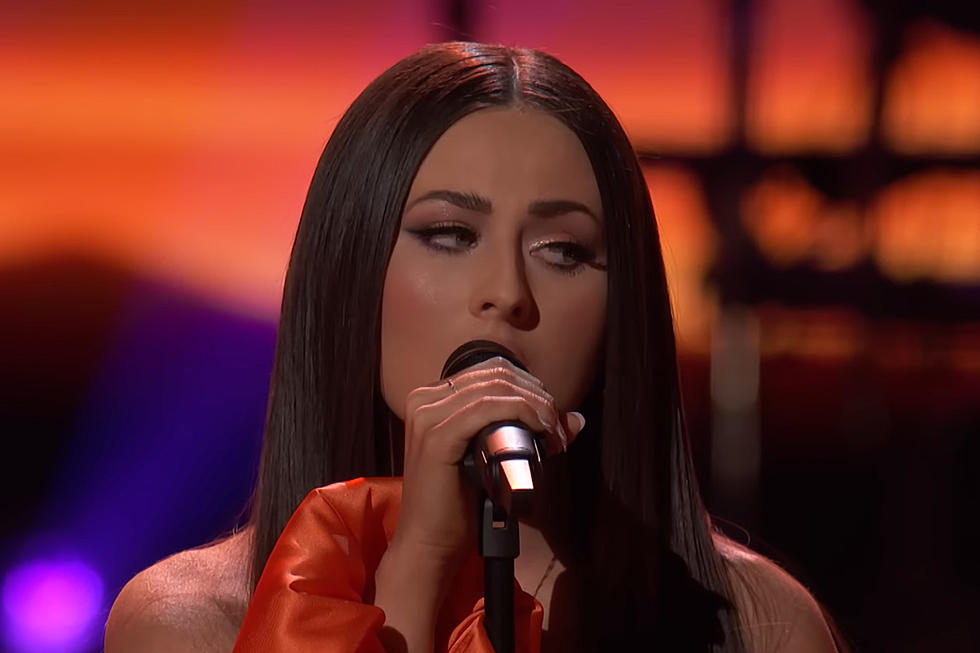 'The Voice': Country Singer Holly Brand Heads to the Live Semi-Finals With a Mesmerizing Jo Dee Messina Hit [Watch]
YouTube
The Voice contestants were on the chopping block on Monday night (May 8) as the Top 14 contenders were whittled down to the Top 8 in what was the final Live Playoffs results episode of the season.
Holly Brand, the sole country singer representing Team Kelly Clarkson, was one of the eight who advanced during the grueling two-hour episode. She moved forward with fellow Team Clarkson's D Smooth and Niall Horan's selected Riley Tate and Gina Miles.
Brand made her moment count onstage, wowing coaches with a memorable rendition of Jo Dee Messina's "Bring on the Rain" — a performance she dedicated to her brother, who is in the military.
Brand was, undoubtedly, in her wheelhouse as she owned the stage and proved her worth in the competition as a polished singer. Wearing a puff-sleeved blood-orange dress, she had the judges hooked with her effortless vocal control and ability to captivate with her emotion.
Afterward, judges gave their comments before Brand found out her fate in the Season 23 televised singing competition.
"It's a tough part of the competition, and I know Kelly is probably gonna cry," Blake Shelton began. "You're her favorite. And the person who went before you was her favorite. And now, it's all starting to come crashing down. But you know what? I thought you did a killer job. You definitely took this song and took some risks in there. You changed the melody a little bit. Good job."
Horan, meanwhile, said, "It was so nice to see that side of you. We haven't really seen anything like that from you. Holly, you know how much of a fan I am of Holly. So I'd be going with Holly for sure."
"You have an amazing voice and great control," Chance the Rapper applauded. "I do feel bad for Kelly because I didn't realize how stacked her team is. It's gonna be a difficult decision."
"This is when it starts to get tough," Clarkson added. "And you want to show a different side of your voice. You bring us to that place of struggling, and it's painful, but you're gonna overcome it. That's a really cool thing that very few artists can do. Obviously, your voice is ridiculous. Great job, Holly."
At this point, anybody could win the singing competition, as all four coaches have had stacked teams all season long. But Brand could have an edge over other contestants, as she seems to know exactly who she is as an artist. From day one, Brand has shown viewers and judges that she leans heavily into '90s country, channeling hits including Faith Hill's "Mississippi Girl," and Patsy Cline's "Blue Moon of Kentucky," which LeAnn Rimes also covered.
Brand will compete in the Live Semi Finals against D Smooth, Tate, and Miles. Team Blake's Noivas and Grace West and Team Chance's trio Sorelle and Ray Uriel will also compete for the crown. The Season 23 Live Semi-Finals of The Voice will air on Monday (May 15) at 8PM on NBC.
Blake Shelton's Winners From 'The Voice': Where Are They Now?
How many of the eight Team Blake winners from
The Voice
can you name?
Blake Shelton
is the show's winningest coach, and several have had hits at country radio and beyond. Several more have shifted genres, changed their name or just flat-out gone missing. Here is the latest on every Team Blake winner from
The Voice.