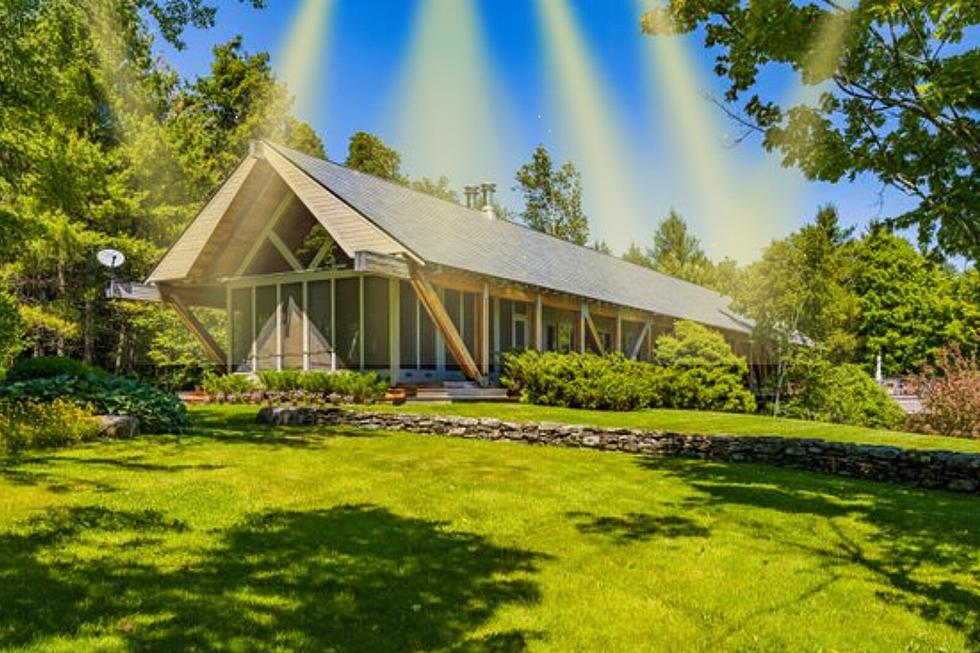 Jaw-Dropping $17.5M New England Home Looks Just Like a Covered Bridge
LandVest | Christie's International Real Estate
Come one and all to witness one of the coolest properties that I have literally ever seen.
Stand back and feast your eyes on a house that looks like a bridge, or a bridge that looks like a house. Either way, they call it the "Bridge House."
Deerwood is it's official name. It's a very unique 240 plus acre property located in Stowe, Vermont.
Big news to you because Deerwood is on the market and ready to buy! Listing Courtesy of LandVest | Christie's International Real Estate. Burlington, Vermont. There are rolling meadows, woodlands, not four but FIVE ponds, a tennis court, gardens, and if that's not enough, there's even an orchard! You'd never have to leave. Just kick back, eat apples, play tennis and roll in the meadow.
Prepare to be charmed by Deerwood, or the Bridge House as it's affectionately called.
The heart of this place is a glorious 4,800 plus square foot main residence that combines the charm of vintage covered bridges with some very classy modern design elements.
Inside your very own Bridge House, you'll find a spacious open plan living area wrapped in glass and flanked by decks that stretch an impressive 140 feet.
The ground floor has a suite, guest bedroom, and a Harry Potter style library. This property includes miles of trails leading to a guest house and caretaker's apartment.
How could you not cherish this house? You could even pretend you're a troll but like a wicked cute, rich troll.
Check out the exterior and interior of this beauty in a phot gallery below.
$17.5M New England Home Looks Just Like a Covered Bridge
This incredible bridge house is for sale for millions and I want to show you every detail!
Look Inside The Rare 'Futuro House' Hiding In The Woods of Maine
With only a handful of them in existence, one of the most rare house designs in the world sits hidden at an undisclosed location in the woods of Maine.