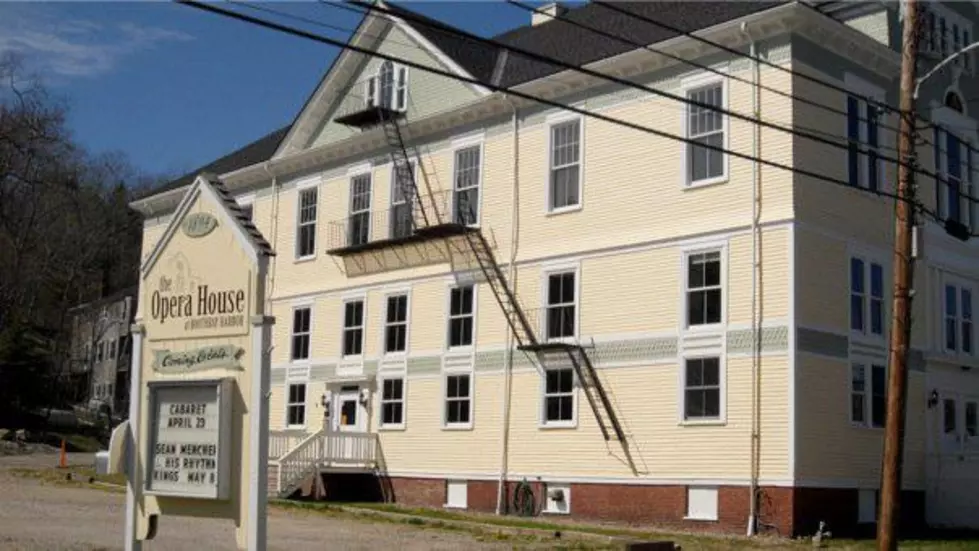 Jim Messina, Joan Osborn Highlight A Summer Of Great Entertainment At The Boothbay Opera House
Boothbay Opera House-Facebook Page
It's summer and that means the historic Boothbay Opera House is gearing up for a full season of great entertainment.
The Opera House was built in 1894 and was home to the government offices of Boothbay until the 1930s as well as the meeting space for local fraternal organizations until the 1960s. Now, it is a great spot to catch some great acts year round. There has been some rumblings that the Opera House is haunted, but I have been many times and have never noticed anything out of the norm (but I am not very observant)
At any rate, if Boothbay Harbor is in your vacation plans this summer, there are some great shows booked.
The master of "Down East Humor" Tim Sample, who was raised in Boothbay harbor will be appearing on June 29.
Beloved singer-songwriter and 7-time Grammy nominee Joan Osborne will be singing the songs of Bob Dylan on July 8.
New Orleans band the Subdudes are scheduled for July 15.