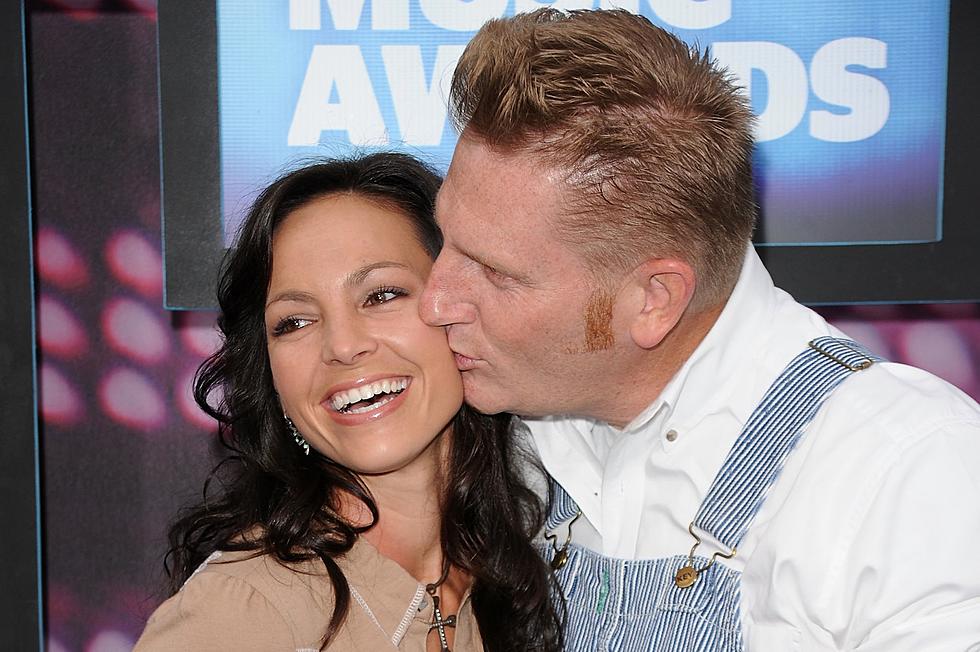 Public Memorial Service for Joey Feek Announced
Jason Merritt, Getty Images
A public memorial service for Joey Feek, who passed away on March 4 after a battle with terminal cancer, has been announced.
On Sunday (March 13), Bill and Gloria Gaither, longtime friends and supporters of Joey + Rory, will host a public memorial service for Feek at the Alexandria-Monroe High School gymnasium, in the singer's hometown of Alexandria, Ind. Rev. Jerry Young and Mike Owens will help host as well, and Rory Feek, his daughters and members of Joey Feek's family will also be in attendance. The service is scheduled to begin at 2:30PM.
As Rory Feek explained in a blog post in January, his wife's family has known the Gaithers for decades. The couple lives in Alexandria, and at the local high school, Bill Gaither -- who is a legendary gospel singer and songwriter, as well as the founder of the Gaither Music Company -- taught English, and Gloria Gaither taught French; Joey Feek's parents were students of theirs. Additionally, Joey + Rory's gospel albums were released through Gaither Music Group. During Feek's final months, Bill Gaither was a constant presence, visiting nearly every day that he was not on the road.
Joey Feek will be buried following a private service, on an undisclosed date, at the Feeks' family cemetery; Rory Feek has previously shared that his wife will be buried in a simple casket on their family property.
In lieu of flowers, those looking for a way to express their condolences may send donations to Rory Feek and daughter Indiana at the following address:
Joey and Indy
P.O. Box 5471
Vancouver, WA 98668
Country Stars Send Condolences, Prayers Following Joey Feek's Death