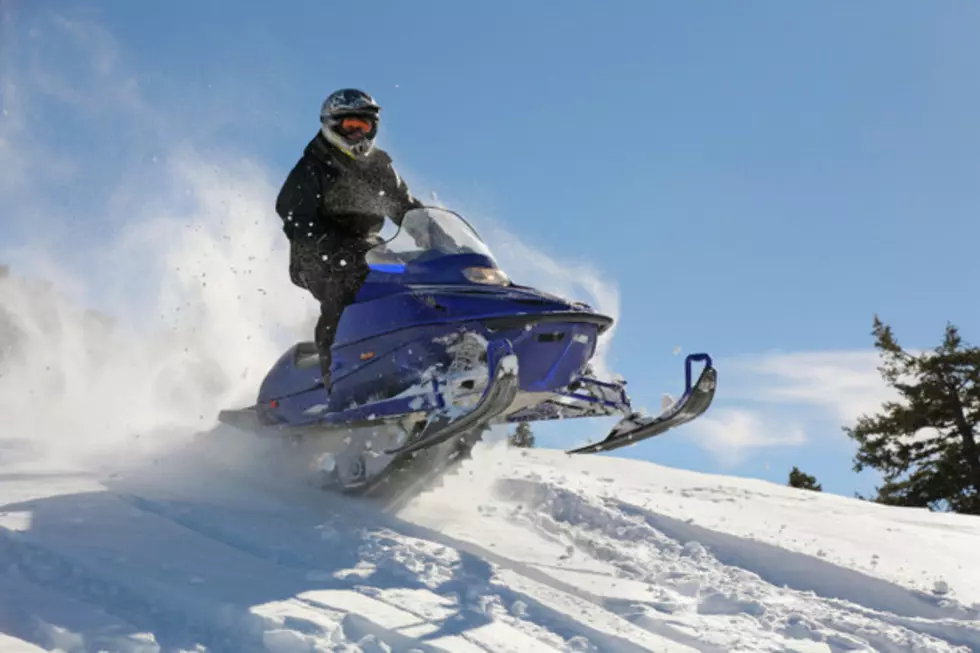 Local Student Creates Free Digital Snowmobile Map
Nathan Allred, Thinkstock
According to the Sun Journal, a student at Thomas College who hails from Winslow has created a digital map system of snowmobiling trails all across Maine.
Jake Warren launched SledTRX.com, a website business he created that appeals to snowmobile riders. Jake, who is 21 saw the need for an interactive snowmobile trail map and with the help of Thomas College and The Harold Alfond Institue for Business Innocation he decided to solve the problem by creating one himself.
If his man sounds familiar, you may have heard about him on the Maine television show called "Greenlight Maine", kind of like a local version of the national TV show Sharke Tank where entreprenuers pitch their products and services for a $10,000 prize.
In the Sun Journal article Warren said:
"The main value comes from the fact that Maine snowmobile information was hard to find before this, and being able to access this free of charge, digitally, was a huge step for the Maine snowmobile community."
The website, SledTRX.com is a great resource for anyone planning a snowmobiling trip in Maine. The interactive map features over 10,000 miles of Maine snowmobile trails and some thing you may want to check out along the way. The fact that all this information is avaivable at Warrens site for free, and it is all digital, no more messing around with tradional paper maps, makes it even that more welcomed and impressive.
---
---
Do you have our free radio station app yet? If not, it's the perfect way to request a song, talk to the DJs, enter exclusive contests and to stay up to date with everything that's happening in and around Central Maine and the world. When you download it, make sure you turn on the push notifications so that we can send you exclusive content and local breaking news that you need to know about first. Just enter your mobile number below and we'll send a download link right to your mobile device. After that, you can download for free and immediately begin accessing all kinds of exclusive content tailored just for you. Give it a try and stay connected with us!
LOOK: See the iconic cars that debuted the year you were born