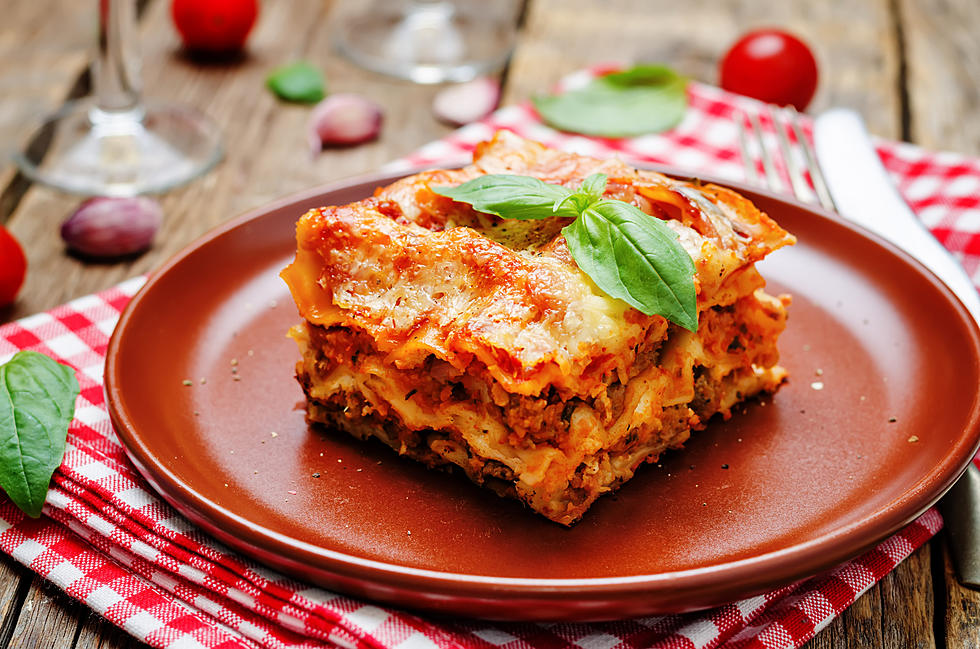 Love Lasagna? Here's Where to Find the Best Lasagna in Each New England State
nata_vkusidey
It's no secret that we have a loud and proud foodie population here in New England, and with good reason. Our restaurant industry is killing it right now, and there's never a shortage of new establishments opening their doors to the public. You can never run out of places to visit for your next dining experience, especially in this region.
One type of cuisine that we New Englanders love is Italian food.
Whether you gravitate towards the classics dishes like spaghetti and meatballs, chicken parmesan, and good ol' fettuccine Alfredo, or prefer fancier dishes, you can never go wrong with a visit to an Italian restaurant.
Lasagna is always a popular option at these establishments. This writer doesn't gravitate towards it, but knows that many others do. And at the end of the day, what's not to love about pasta stacked with cheese, and perhaps vegetables?
If you're looking for the best places in New England to indulge in some lasagna, you're in luck. Lovefood.com published this list of the best places to find lasagna in each state, so let's have a look at the six New England restaurants that made the cut.
Here's Where to Find the Best Lasagna in Each New England State
Gallery Credit: Megan
Anyone like diners? Here's a look at some of the best ones in New Hampshire, followed by Maine. Did your favorite spot make the list?
These 20 New Hampshire Diners Are Sure to Satisfy Your Appetite
Whether you enjoy 50's retro vibes or more modern spots, these diners are optimal spots to enjoy your breakfast.
Gallery Credit: Megan Murphy
These 16 Maine Diners Are Sure to Hit the Spot
Gallery Credit: Megan