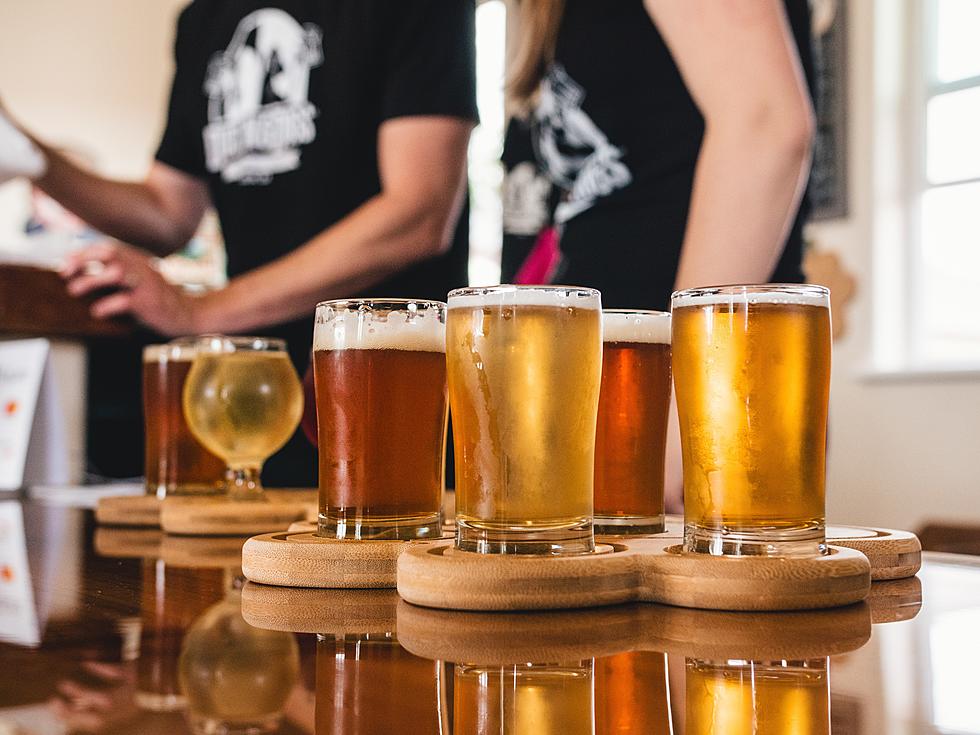 Maine Brewery Takes Silver Metal At Global Competition
Photo by Meritt Thomas on Unsplash
Maine is known for having some amazing beers. However, when we are recognized on a global level for having amazing brews, well, that's something to celebrate!
Showing the rest of the world how it's done....Bangor Beer Company scored a silver medal at the World Beer Championships according to WABI.
A rep for Bangor Beer Company said:
"We just sent our beer out to it. It's blind judged by a panel of industry people, and we ended up doing fairly well."
If you'd like to taste what brought home the silver, Bangor Beer Company's Catchphrase is the brew you want to try, it's a New England IPA, coming in at about 5.2% ABV. The Bangor Beer Company website describes this metal winner as:
"Sessionable but packs a gargantuan punch of juicy hop flavor and aroma without the bitterness of its west coast cousin. A base of Pilsner and two row barley allow the hops to take center stage with additions of oats and wheat to add a creamy mouthfeel and body. Loads of citra and mosaic hops are added in the whirlpool and dry hopping to satisfy all your hop needs."
Catchphase is one of ten beers they brew, with others like, Oddball, an American Stout, there's Brite, a Helles Lager, and even a Kettle Sour brew call, Wandering Fruit.
No question it's worth the drive to check out a flight or two and enjoy the merit of that world class silver metal. Although you can enjoy one of thier fine brews a little closer to home being served at both Cushnoc in Augusta, and the Quarry Tap Room in Hallowell.
If you are wondering what's next for Bangor Beer Co....they now they want to take home the GOLD....time will tell!
Central Maine Places To Take Your Dog In The Winter
Our Dogs are part of our families and in winter we want to take them with us. These are a few great places that are dog friendly....even in the winter!
The Best Central Maine Discount Stores
Discount stores can really help stretch a budget. Will so many great stores around the area, here is a list of some of the best discount stores we have found in Central Maine.