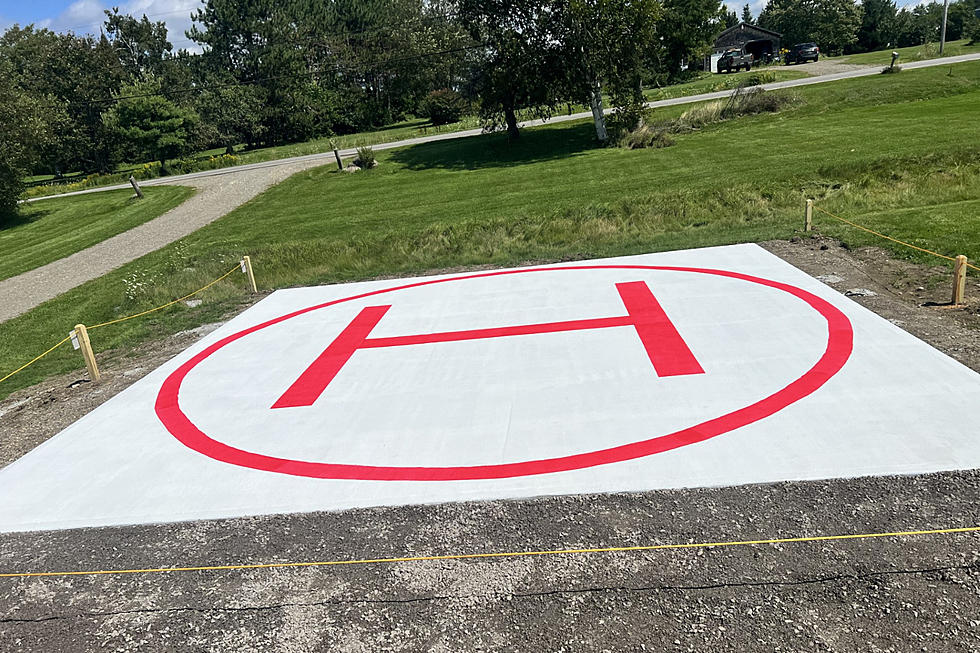 Maine Eagle Scout's Heroic Project Installing Helicopter Pad for LifeFlight
Maine Eagle Scouts via Barbara J Files
I am thrilled to share that I had the privilege of discovering a young man in Maine who is genuinely making a significant impact in all of our lives.
Kaleb Brown, Senior Patrol Leader of Palermo Troop #222 is doing something heroic that simply has to be highlighted.
I am pleased to share this project that he is so passionate about with you.
According to Kaleb, he was charged with installing a helicopter pad for LifeFlight and has now successfully completed this impactful Eagle Scout project!
The installation of a helicopter pad for LifeFlight is of immense importance and is the only permanent concrete pad between Augusta, Waterville, and Belfast. This serves as a crucial asset for multiple communities.
There will be a public ribbon cutting ceremony to unveil the new helicopter pad on Saturday, September 23rd at 11:00am. All are invited to attend.
The helicopter pad is located at 601 Turner Ridge Rd in Palermo.
The event will feature guest speakers, emergency vehicles, media coverage, and a presence from LifeFlight on the pad.
Kaleb says,
"There is a need and I can help. People shouldn't worry about access to higher care if they or someone they know is critically injured in a remote area. Having a designated, permanent helicopter pad for LifeFlight (not just a field or a road that is shut down) saves precious minutes. Those minutes are detrimental to a patient's survival."
This project was a substantial endeavor, necessitating the involvement of many volunteers, access to various materials, and securing funds for its success!
Huge thanks to generous contributions from local businesses, as they successfully covered the entire $20,000 required for the project.
The communities of Palermo, China, Somerville, and Liberty will now have access to this vital resource, which will be very beneficial for the First Responders and the community at large.
The Eagle Scouts have levelled it up to help our community and state as a whole!
Popular Maine Photographer Perfectly Captures The Essence of This Year's Windsor Fair
The most incredible photos of the 135th Maine Windsor Fair are right here! Check them out!
The 22 Best Seafood Restaurants in New Hampshire
We reached out to New Hampshire residents on Facebook to ask their favorite seafood joints. These are the ones that came up.