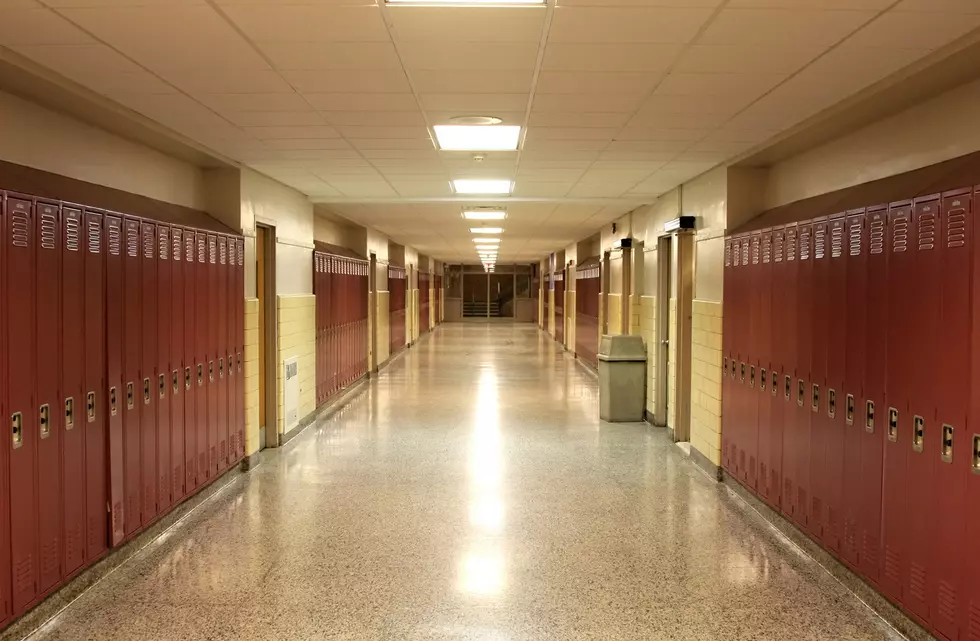 Maine Man in Custody After Pretending to be Police Officer to Gain Access to Multiple Maine Schools
surpasspro
A Maine man was arrested following an incident that gained him unlawful access to multiple schools in the state last Thursday.
According to WGME 13, 41-year-old Yeshua-Selaa Belanger, of North Jay, gained access to Spruce Mountain Middle School by entering through an open door that a student was leaving through. The man was then questioned by office staff at the middle school before leaving on his own.
He then allegedly attempted to access the elementary school but was unable. At that time he went to Spruce Mountain High School where he was able to gain access by convincing a student to let him in.
When he was questioned by high school staff, he informed them that he was a police officer. That turned out not to be true and Belanger then began 'making a scene' in the lobby. School officials had to physically remove him from inside the building while police were called.
At that time, Belanger was arrested and charged with impersonating a public servant, disorderly conduct, and trespass. He was taken to the Franklin County Detention Center where he was booked, but then released on $500 bail.
WGME is reporting that since the incident Spruce Mountain Schools have enacted new safety protocols to help prevent something like this from happening in the future.
This is a developing story and we will keep it updated as more information becomes available.
This new Tiny Home/Camper For Sale in Maine is Definite MUST-SEE!
Enjoy the worlds of tiny living and camping together as one!
Gallery Credit: Scott's Recreation, Turner, Maine