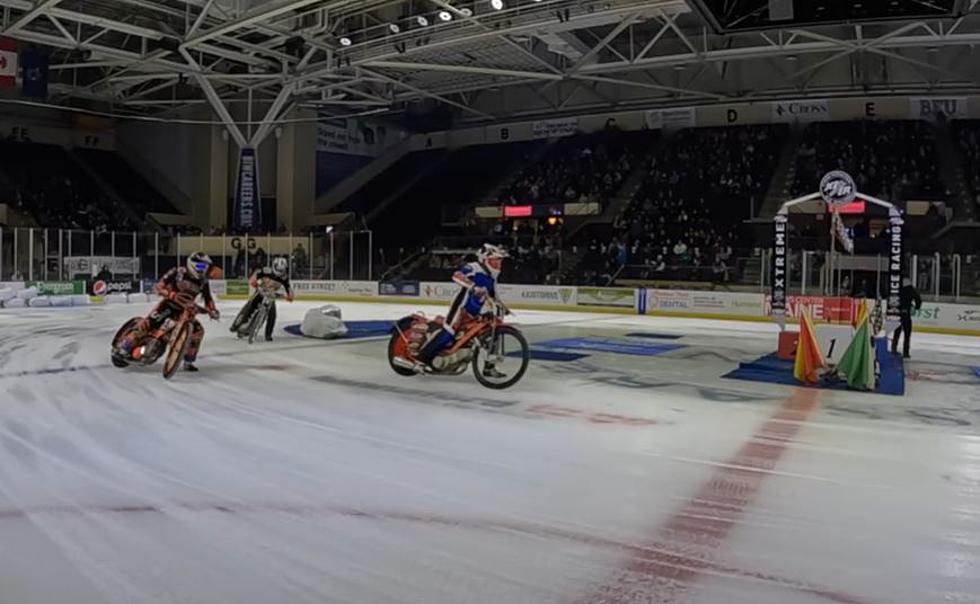 Maine Revs Up January With the Return of Extreme Ice Racing
Youtube
If you have ever had the chance to see motocross racing in person, you know it is one of the most exciting sporting events on the planet.  The roar of the engines, the screams of the crowd, the smell of gas in the air.  There really is nothing like it.
People joke about events where "the ticket price includes the entire seat, but you'll only need the edge".  Well, that's true when it comes to watching motocross racing.
Could the sport get any better?  Yes!
And all you need to do is swap out that gravel track for a SHEET OF ICE!
What is Maine Motorsports Xtreme Ice Racing?
It is motocross racing on dirt bikes, but instead of the bikes whipping around a gravel track, they are racing on a sheet of ice at the Cross Insurance Arena.
The website describes the event as:
Maine Motorsports Xtreme Ice Racing is a professional Racing tour on ice. Man, and machine going from 0-60mph in under 3 seconds. Speedway bikes and quads are modified and compete on an indoor ice arena. There are over 2000 metal studs added to the tires and there are no brakes on the bikes.
But wait, there's more!
The collaboration with New England Karting Challenge
This year, they have decided to collaborate with NEKC to bring go-karts into the action.  The addition of go-karts is sure to take the event to a whole new level.
Check out the video of last year's event:
All the important information
The racing gets kicked off at 2 PM on Saturday, January 13.  Tickets are available now, and start at just $10 (before taxes and fees).
Get all the details and buy your tickets HERE.
Greater Portland's 13 BBQ Joints & Trucks
There's nothing like good barbecue. Fortunately for Mainers and tourists, there are many great options in and around the Portland area. That includes these 12 incredible joints.
Gallery Credit: Chris Sedenka