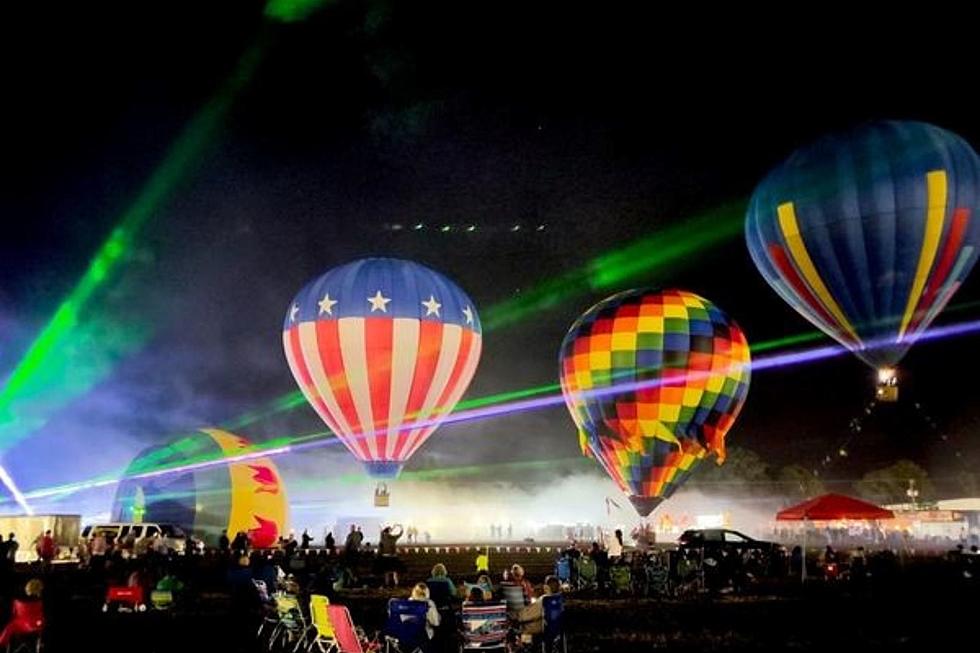 Magical Laser Show and Hot Air Balloon Festival Coming to Maine
Balloon Shows USA
Talk about soaring to new heights with an exciting, exhilarating spectacle that will have you "ooh"-ing and "aah"-ing all day and night.  Laser lights of all colors with exciting, vibrant balloons donning their own personalities will fill up the sky for this unique festival.  And yes, there are short tethered balloon rides along with music, food, and other children's activities.
According to Balloon Shows USA, they're a traveling festival that travels all over the country, including New England. The festival is stopping in Topsham, Maine, at the Topsham Fairgrounds, about 30 minutes up the shoreline of Maine.   While the stops in Massachusetts and Connecticut are during the summer, they'll be in Maine in the fall for this bucket list-worthy family outing. Balloon Shows USA says this is such an epic opportunity to take balloon rids or just admire the floating beauties during the day, then add the electrifying, magical laser show when the sun goes down.
As I mentioned, those hot air balloon rides are tethered, so you get the experience without it being as time-consuming. You'll instead get to simply float high above the Topsham Fairgrounds. A DJ and live entertainment will be spinning music to go along with the afternoon events and evening shows, and the food and carnival bites will surely satisfy for a fun fall outing. There will also be a bounce house for kids, according to Boston Uncovered, as well as train rides and rock climbing walls.
September 8-9 are the dates to jot down, and click here for all the info needed to make any reservations for the festival balloon rides.
The Worst TV Superhero Costumes
These costumes from superhero television shows, films, and pilots, were absolutely awful.
The Worst Superhero Movie Costumes
Superhero movies costumes have gotten incredible sophisticated in recent years. But they weren't always that way — and even today, there are still some costumes that don't quite work out.