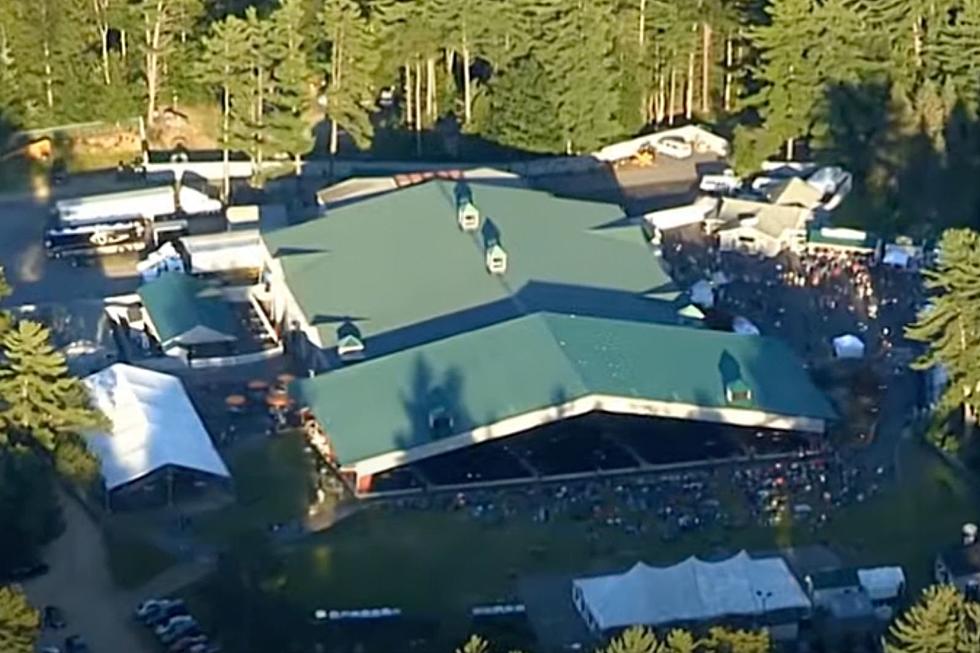 20 Things to Know Before You Go to BankNH Pavilion in Gilford
Bank NH Pavilion via YouTube
It's legendary.  This venue is absolutely one of the most loved places to tour for country artists.
We are talking about The BankNH Pavilion, of course, located on Meadowbrook Lane in Gilford, New Hampshire.
Country acts The Chicks, Jelly Roll, Chris Stapleton, Hank Williams, Jr, Zac Brown Band, and Cody Johnson are set to play at BNHP soon. Also still to come this season are the Goo Goo Dolls, Smashing Pumpkins, Slightly Stoopid, Rod Stewart, Noah Kahan, and many more.
Luke Bryan loves to play at what was formerly known as "Meadowbrook." In fact, he brings the whole family, and they rent a place on the water for a little rest and relaxation during the hectic touring season.  Bryan played three shows last year at BNHP.
Why do artists love this place so much?  It's easy to love when the entire backstage is like a Disneyland for adults.  There's a pool and basketball court, a small pond with boats, and all kinds of grown-up toys to play with.
Did I mention the food is fabulous too, with fresh lobster at most dinners?
BankNH Pavilion has been nominated 12 times for Academy of Country Music's Venue of the Year, six times for Country Music Association's Venue of the Year, and also nominated for an International Entertainment Byers Association Award.  Yes, I said "International".
With 50 shows scheduled this year, there's something for everyone at one of America's premier concert venues. We are so lucky to live close enough to experience the world's top talent work and play here.
You can find the BankNH's nitty-gritty details here, but for a quick overview, see all the tips below so you can have a fun and safe evening in Guilford.
If you want a fast and furious look at BNHP, check out this YouTube video.
20 Things to Know Before You Go to BankNH Pavilion
Concert Season at Bank Of New Hampshire Pavilion: Here are 20 Things To Know Before You Go.
25 Truths Revealed About Concerts at the Xfinity Center in Massachusetts