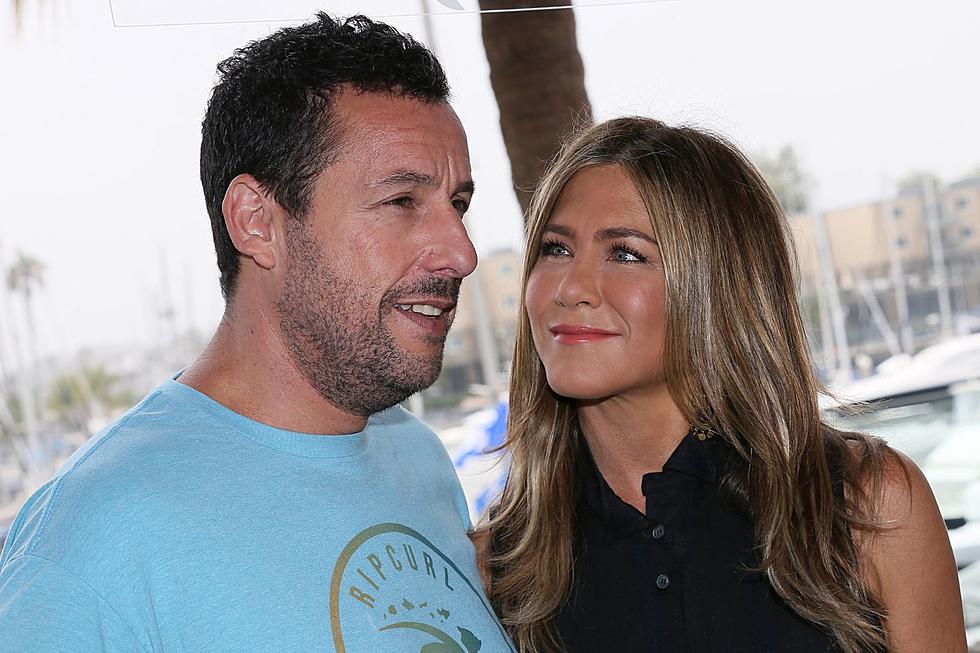 New Hampshire Native Adam Sandler Does the Classiest Thing for Jennifer Aniston
Getty Images
It's unfortunately a struggle that some women and entire families are confronted with against their will -- the inability to become pregnant.
And while there are multiple avenues to take to try and overcome said inability -- be it freezing eggs, in vitro fertilization (IVF), etc. -- unfortunately, outside of adoption, sometimes there is just nothing that can be done.
And that struggle isn't just relegated to everyday, "regular" people -- that struggle also affects big-time Hollywood A-Listers, including someone the caliber of Jennifer Aniston.
Jennifer Aniston 'Allure' Interview
Last December, when Jennifer Aniston covered the December 2022 issue of Allure, there was an in-depth interview about her where she opened up about her pregnancy struggles.
It was a challenging road for me, the baby-making road. I was going through IVF, drinking Chinese teas, you name it. I was throwing everything at it. I would've given anything if someone had said to me, 'Freeze your eggs. Do yourself a favor.' You just don't think it. So here I am today. The ship has sailed. I actually feel a little relief now because there is no more, 'Can I? Maybe. Maybe. Maybe.' I don't have to think about that anymore.
Jennifer Aniston 'Wall Street Journal' Interview
Coming off the heels of a successful release of Murder Mystery 2 on Netflix (with her co-star Adam Sandler) and prepping for the release of Season 3 of her hit show on Apple TV+, The Morning Show, Jennifer was recently featured in Wall Street Journal chronicling her journey from being a sitcom star on the show Friends to a big time star on the silver screen.
During that Wall Street Journal interview, she revealed the insanely sweet gesture that her Murder Mystery 2 co-star Adam Sandler and his wife, Jackie, do for her every single year.
Every single Mother's Day, Adam and Jackie send Jennifer an order of flowers.
New Englanders are truly just built different. Sure, we have a bit of an edge to us, but at the end of the day, we balance out that edge with massive hearts. And Adam, along with his wife (who may not be a New Englander but "gets" the New England way,) prove it every Mother's Day.
25 Celebrities Who Have Owned Homes In Maine
From Kittery to Islesboro, some of Hollywood's biggest names have owned homes in Maine. We explore the who and where.
The Cast of 'Friends': Then & Now