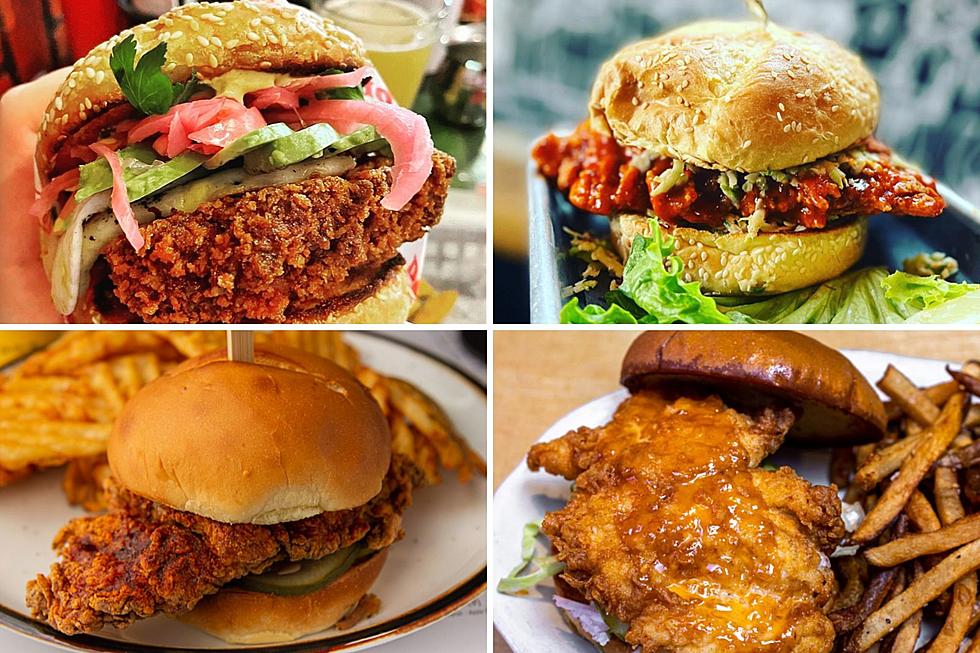 Savor a Delicious Chicken Sandwich at These 16 New Hampshire Restaurants
STREET, The Riverworks Restaurant and Tavern, Omnium Brewing, The Shanty via Facebook
Everyone has their go-to meal at a restaurant.
Sometimes when you're dining out, you're looking to try new things or expand your palette. Other times, you're in the mood for comfort foods instead, or want to stick to what you know. We all have that dish in the back of our minds that hits the spot whenever we feel indecisive.
For yours truly, that honor goes to the chicken sandwich.
Just look at this beauty.
You can't go wrong with a chicken sandwich. Whether the chicken is grilled or fried, covered with vegetables, drizzled in spicy sauces, or combined with fries or coleslaw, it's bound to taste awesome. Heck, this writer's getting hungry just thinking about it.
It's not uncommon to find chicken sandwiches on New Hampshire restaurant menus, but the question is, which ones are the best of the best? Well, thanks to recommendations from the Seacoast Eats Facebook group, now we know.
So, without further ado, let's look at 16 of the best places in the Granite State to savor a delicious chicken sandwich. Did your favorite spot make the list?
Savor a Delicious Chicken Sandwich at These 16 New Hampshire Restaurants
Gallery Credit: Megan
Does all this talk of chicken have you craving chicken tenders (or as we like to call them, chicken tendies)? Here are the best places to enjoy some in New Hampshire.
These Are the Best Places to Get Chicken Tenders in New Hampshire
Yeah, we know a thing or two about chicken tenders in New Hampshire! They were invented in our fine state after all! Here are some the best places to get this delicious crowd pleasing comfort food in the Granite State.
Gallery Credit: Kira Lew
And of course, we can't forget chicken wings. Whether you're watching the big game, getting together with friends, or both, these bad boys truly are the best of the best.
These Are 30 of the Best Places for Chicken Wings in New Hampshire
Gallery Credit: Megan