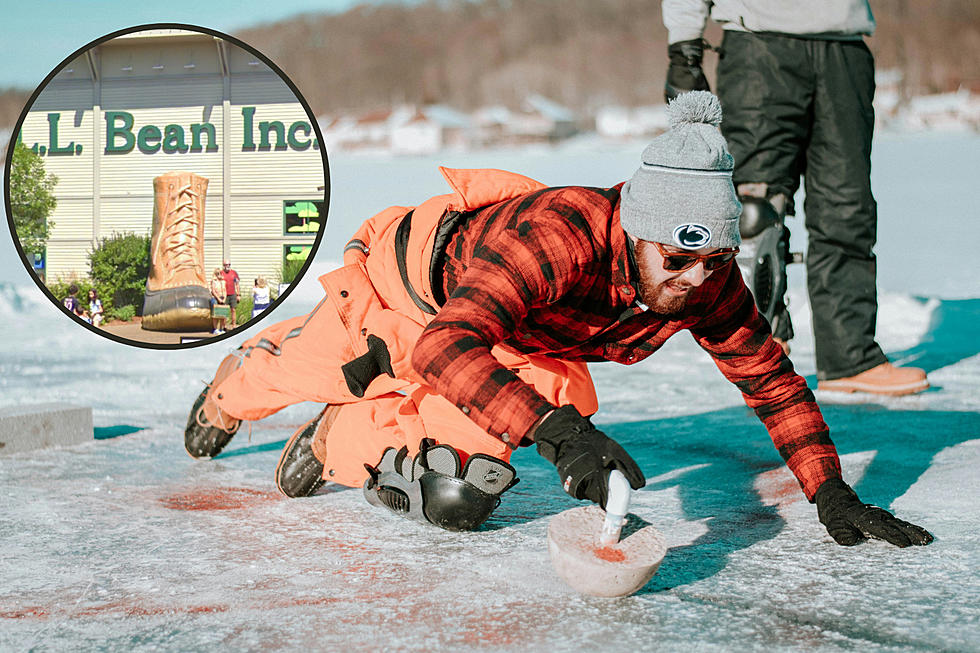 New Winter Activity Replaces Ice Skating at Freeport, Maine, L.L. Bean This Year
Unsplash/Google Maps
Winter is not just about chilly winds and snow-covered grounds here in Maine, it's an iconic season for winter fun at the legendary tourist spot, L.L.Bean in Freeport. The Northern Lights, Unwrap The Wonder winter calendar has been posted their have been some changes.
Picture this: the whole family bundled up, laughter across the ice, and the swoosh sounds of stones sliding toward the target! That's what curling is and this year this winter sport has officially replaced ice skating as the new winter activity in Freeport.
What is curling?
According to the World Curling Federation, curling is a fun winter sport that is played on ice. Teams have to slide heavy stones towards a target. But how do they slide the stones? With heavy brooms that help to guide the stones to the target. The goal? To have your team's stones closest to the center of the target when all the stones are thrown.
To experience all of the fantastic winter magic check out all of the fun starting November 17 until December 31 at the Flagship Store in Freeport, Maine.
L.L.Bean in the heart of Maine during the festive season is a must-visit! It really is nothing short of whimsical during the winter months!
Whenever my family members from Pennsylvania come to visit we head straight to Freeport to experience all they have to offer for the season. The whole place twinkles with that classic winter magic.
So picture this, me, someone who is gracefully clumsy, sliding and frolicking on the ice trying to do the curl thing. This is all in the name of the holiday spirit! Join me!
However, one event this year will be missed and that is their legendary carriage rides.
Check the schedule and add these fun festivities in your calendar this year!
Here Are 20 of the Best Places to Watch the Snow Fall in Maine During the Winter
Maine is home to some of the most amazing views, especially when the snow falls. Here are some of the best places to watch the snowfall during the winter.
Gallery Credit: Lizzy Snyder
Here Are 50 Things People Hate the Most About Winter Driving in New England
No matter how many times we deal with it, it's never any less annoying.
Gallery Credit: Jadd