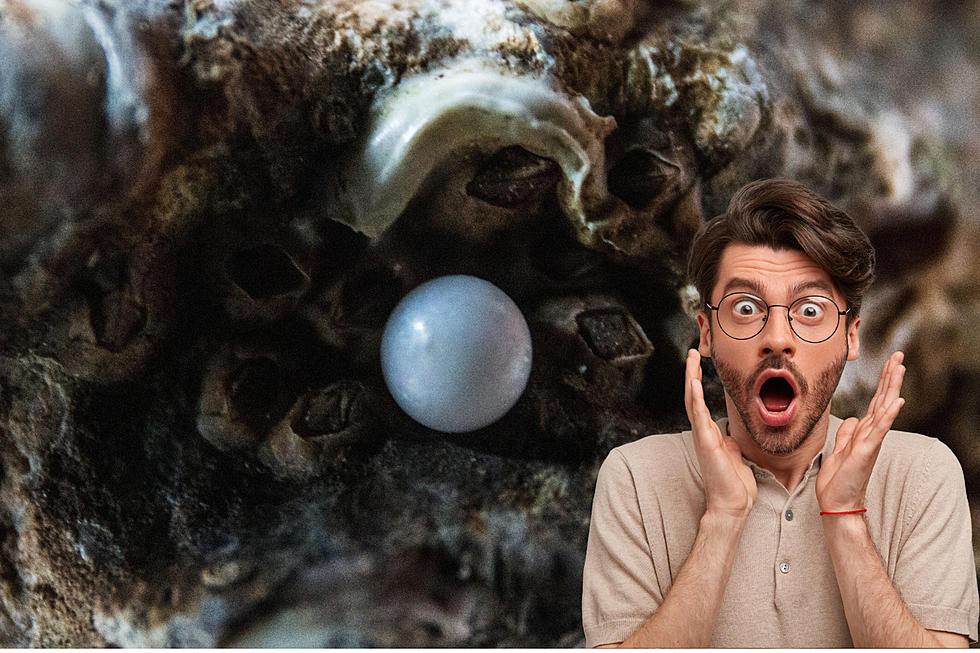 One-in-a-Million Pearl Found Inside Clam at This New England Restaurant
Unsplash/Canva Pro
In a tale of love and seafood one couple left their dinner with more than just a to-go bag.
According to WMTW, Sandy Sikorski and Ken Steinkamp enjoyed a romantic clam-filled dinner at a Rhode Island restaurant. What happened next was something they were not expecting. 
As Sandy started to enjoy her clam and after she shucked and slurped, she spit out something that wasn't apart of the clam meat. It was a PEARL!
Say what? She couldn't believe her eyes when she discovered a perfectly shaped oval pearl nestled within one of the shells. Astonished, they both wondered what the odds were of actually finding a pearl inside of a clam!
Imagine hopping over to Eventide Oyster Co. in South Portland to enjoy a dish of clams and popping a pearly sucker right into your mouth. What would you do? Would you buy a lottery ticket or order an unlimited supply of oysters and dig in?
The lucky couple later discovered that this was an incredibly rare one-in-a-million find from a local jeweler named.. get this, MARK FISHBONE!
They both embraced this moment as a sign of fate and decided to cherish the pearl as a symbol of their love and the remarkable moment that occurred.
The skilled jeweler Mr. Fishbone created this as a special piece of jewelry that Ken of course took advantage of. Later proposing to Sandy and seizing the opportunity as the article states.
Now, not only do they have a beautiful love story, but they proudly wear a precious pearl ring as a reminder of their magical moment.
Sandy and Ken's hearts are now forever bonded over a plate of clams in Rhode Island.
Top 5 Maine Towns Voted Easiest for A Hook-Up
Let's talk about sex, baby. Let's talk about the towns in Maine where you are most likely to get laid.
Here Are the 30 Most Trusted Mechanics in New Hampshire
Need some service? These are the 30 most trusted mechanics in New Hampshire according to you.