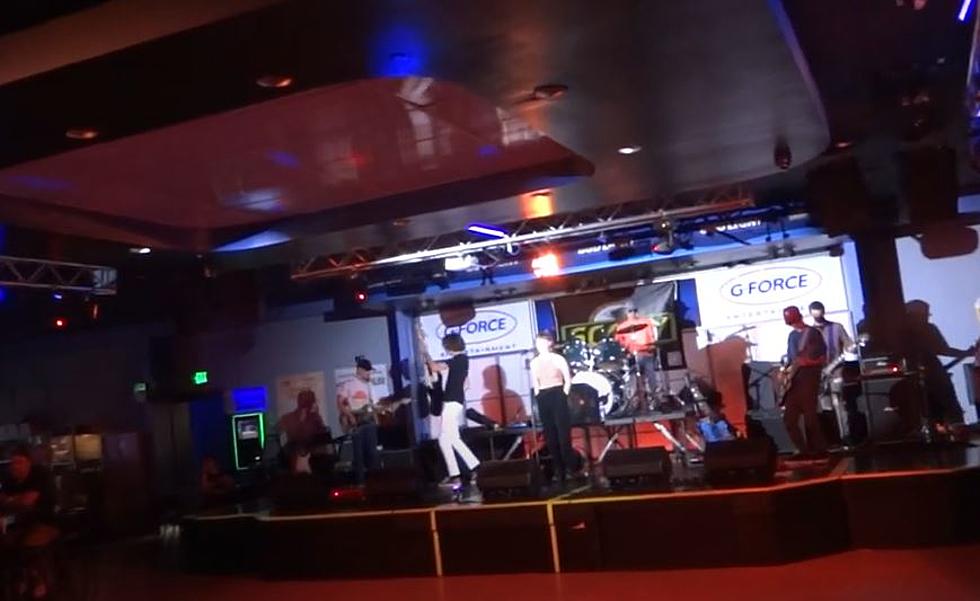 Over 800 People Sign Petition In Support Of Maine Nightclub
Youtube
Anyone who has ever been involved in the entertainment and hospitality business can tell you that there are definitely ups and downs.  Sadly, since the start of the pandemic, there have been a lot more downs than ups.
Despite the fact that the pandemic is really in the rearview mirror, some issues still persist.  A lack of staff, for example.  Another big issue this industry is the cost of product.  The higher the prices of food and beverage ingredients go, this more establishments need to increase their prices to make ends meet.  Of course, there are a host of other challenges bars, restaurants, and entertainment venues are now facing.
Recently, hundreds of people signed a petition encouraging a nightclub / entertainment venue owner in Bangor, who was ready to give up, to keep going.
According to WABI, G-Force Entertainment CEO Brian Plavnik, who opened his operation at the Bangor Mall about a year and a half ago, is saying that he is facing unfair challenges from the City of Bangor.
For those who are unfamiliar, G-Force is a full entertainment complex.  It is a combination arcade, laser tag arena, restaurant, nightclub.  In the past, the place has even featured DJs and live music.
If the G-Force name sounds familiar, the company used to have an entertainment complex at the Marketplace at Augusta.  That location lacked a restaurant / nightclub.  It was just a laser tag, arcade, archery venue.
The company has recently faced several challenges.  There was the discharge of a firearm in the parking lot.  In all fairness, that parking lot is used by all the businesses at the mall. Fortunately, no one was injured in the incident.
Additionally, it was determined that the business lacks the required entertainment license to have entertainment like bands and DJs.
The Bangor City Manager provided WABI with a statement that reads, in part:
If a business has a State of Maine liquor license and is offering live entertainment they are required to have a special amusement permit. A City staff member saw [an] ad regarding live entertainment offerings at G-Force. Once it was determined that the business did not have a special amusement permit as required by State law and local Ordinance, the appropriate City department followed up to explain the requirements. 
G-Force's Brian Plavnik said that he would have filed for the license if he had known it was required.  At this point, he has reportedly filed for the license and has cancelled entertainment as they wait for its approval.
The article explains that he had been ready to give up and close, but the response to the petition has made him to decide to tough it out.  You can check out the petition HERE
Check out this video of a band playing at the venue.
The article states that there will be a discussion about the venue's application permit during Monday's Bangor City Council meeting.
Bangor on Tap: Brews, Tunes + Fun Through the Years
Bangor on Tap
has hosted thousands of people over the years. Craft beer, games, live music, and good company are found every year at this event, hosted by Townsquare Media at the Cross Insurance Center in Bangor. Enjoy scrolling through all the happy faces captured by photographer Kevin Bennett.