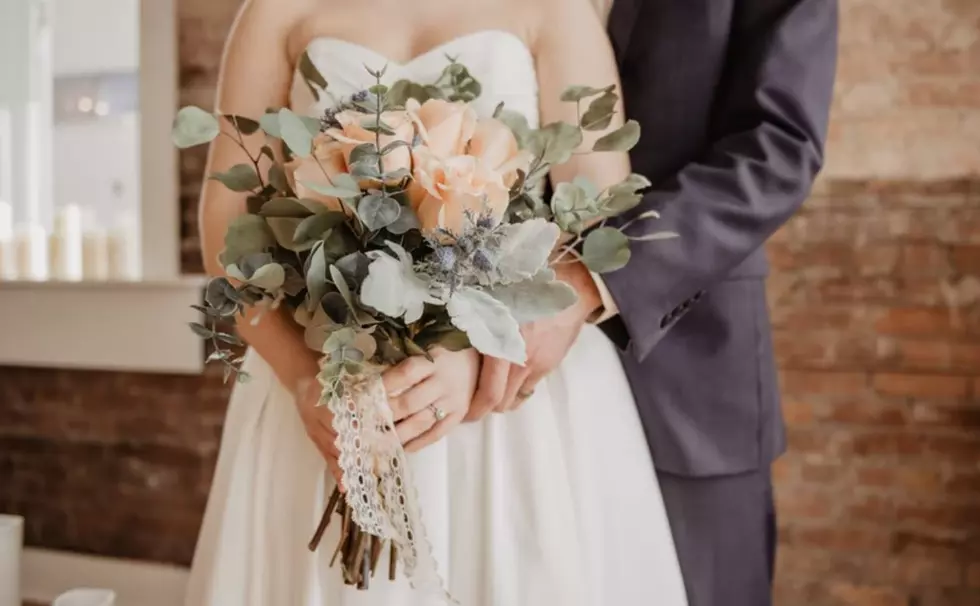 Own This Beautiful Rustic Maine Wedding Venue For Less Than $100K
Olivia Bauso / Unsplash
As nearly everyone who intended to get married in 2020 postponed their big day because of the pandemic, and many others chose not to hold their big day in 2021, the 2022 wedding season has been absolutely bonkers.  Some people are saying that 2022 is going to be the biggest wedding year since 1989!  And no, we are not sure why 1989 was such a big wedding year.
Have you ever wanted to capitalize on the wedding industry?  Here's your chance.
The Property
Located at 162 US Route 1 in Weston, Maine, the old grange hall has about 3,500 square feet of usable space split between two floors.  On the main floor, there is a large polished wood room with a small stage (perfect for a smaller band or a DJ).  There is also a decent sized kitchen and some storage space.
On the lower floor, there is another event space and another, slightly smaller, kitchen.
The building has two bathrooms, and some storage space, too.
Take a look
162 US Route 1, Weston, Maine
The 3,500 square foot building in Weston, Maine is currently priced at $79,500. Get all the details and schedule a showing by reaching out to
Mooers Realty
.
The Area
Weston is a dot on the map in Southern Aroostook County.  It is just down the road from Danforth.  But, thanks to US Route 1, it is not terribly difficult to get to.
One of the things that makes this place an ideal wedding venue are the views.  Now, keep in mind, the view is not from the venue itself.  Just down the road from the hall is the Million Dollar View Scenic Outlook.  Perched on a hill, this overlook provide magical views of Grand Lake.
---
As of July 2022, the list price for the property was $79,500.  Now, keep in mind, if you intend to attract out of staters to your venue, you are going to want make some upgrades to the building and property.  Nicer bathrooms, lighting updates, the addition of a bridal suite, for example.
Get more details HERE
6 Maine Ghost Towns You Never Knew Existed
Considering the area that we now call the State of Maine has been inhabited for thousands of years (first by the Native Americans and later by European settlers) it shouldn't come as any surprise that we have a few "ghost towns" in our state. Here are six ghost towns listed by
Hotels.com