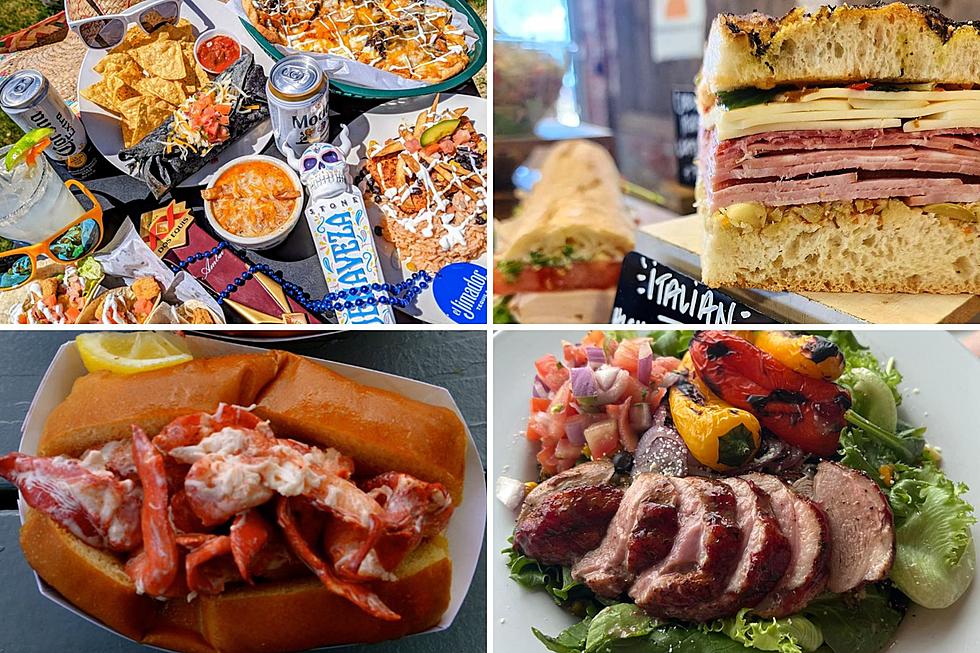 Pay a Visit to These 22 Popular Lunch Spots in Maine
Doolin's Pub, Pepperell Provisions, Pepper's Landing, White Duck Brew Pub via Facebook
We New Englanders sure do love our food.
Everyone and their mother raves about the awesomeness of a great breakfast, and sure, folks say it's the most important meal of the day. Alternatively, sitting down to dinner after a long day is a great way to unwind and bond with loved ones over some grub.
And then there's lunch. It's perhaps the most overlooked meal of the day, but important nonetheless.
When you're at the office, lunch provides the perfect time to pause, take a break from whatever you're working on, and refuel your body with some good food. On weekends, it's fun to go out to lunch with others, and then still have daylight left to do whatever you'd like.
Scattered throughout the Pine Tree State are countless places to enjoy a quality lunch, including plenty of locally-owned businesses based in Maine or New England. No matter where you're looking to dine, a delicious and filling meal is probably just a short drive away.
We went on Facebook to ask for recommendations on the best lunch places in Maine, and received lots of responses. Let's take a look at 22 of the spots that people mentioned. Did your go-to place make the list?
Pay a Visit to These 22 Popular Lunch Spots in Maine
Gallery Credit: Megan
Now, let's take a look at some of the best lunch spots in New Hampshire. Visited any of these places?
Enjoy a Quality Meal at These 20 Popular Lunch Spots in New Hampshire
Gallery Credit: Meg
Here are some restaurants that have opened in Seacoast New Hampshire and Maine in the past three years.
These 30 Seacoast NH and ME Restaurants Have Opened in the Last Three Years
Gallery Credit: Meg