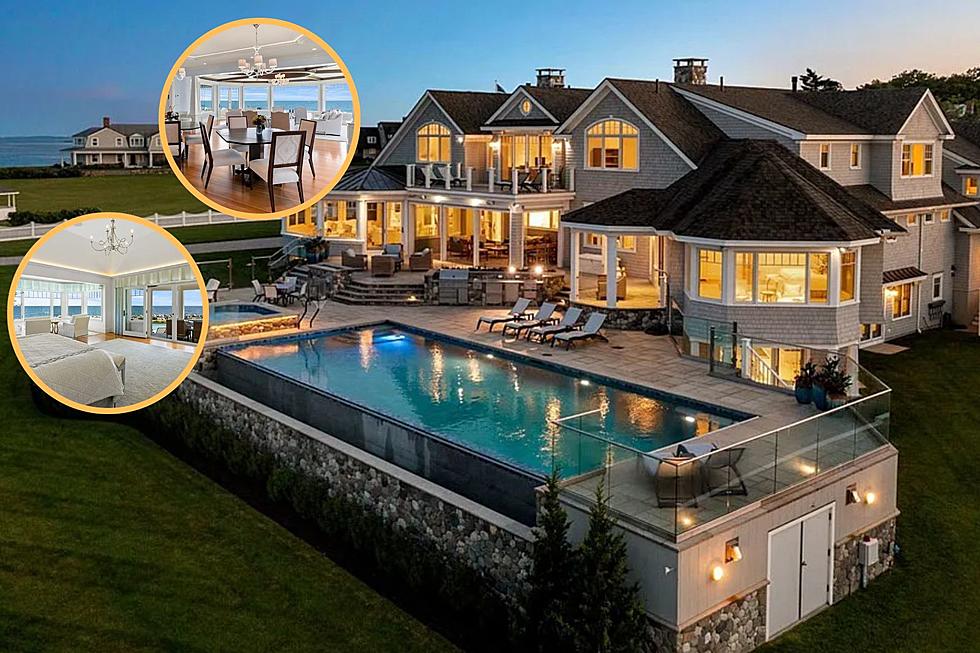 [PICTURES] Exquisite $25M Oceanfront Estate Stands in the Heart of the New Hampshire Seacoast
James Giampa, Carey & Giampa, LLC REALTORS®
Who doesn't love peeking inside million-dollar homes?
Even if you're like this writer and don't have that kind of cash lying around, it's always fascinating to see how the other half lives. Whether a house has a fancy interior, best of the best appliances, panoramic waterfront views, or extra amenities that reduce the reasons you'd ever have to leave (we're talking bowling alleys, arcades, theaters, spas, tennis courts, and more), it's always interesting to see how grand these properties are. For some homes, their appeal not only lies in their amenities, but unbeatable coastal views and luxury throughout. Enter this exquisite oceanfront estate on the market for $25,000,000 in the heart of the New Hampshire Seacoast.
Listed by Jim Giampa with Carey & Giampa/LLC REALTORS®, this five-bedroom, nine-bathroom home sits on 1.38 acres of land at 17 Straw's Point in Rye. The 10,176-square-foot property recently underwent a "meticulous two-year design process", which is obvious upon observing the home's stunning elegance and architectural attention to detail. The future owners of this place will be fortunate enough to enjoy panoramic views of the Atlantic Ocean, including Kittery Point and the Isles of Shoals. Of course, no coastal property would be complete without a pool and hot tub, wet bar, movie theater, and other amenities that make this the perfect dream space for entertaining friends and family.
So, what are we waiting for? Let's look inside and see all that this place has to offer.
[PICTURES] Exquisite $25M Oceanfront Estate Stands in the Heart of the New Hampshire Seacoast
Ever wonder what would it be like to live in a fancy townhouse in the heart of Boston, Massachusetts? Let's peek inside this $12.9M property on Beacon Street.
Spectacular & Grandiose Boston, MA, Townhouse Could Be Yours for $12.9M