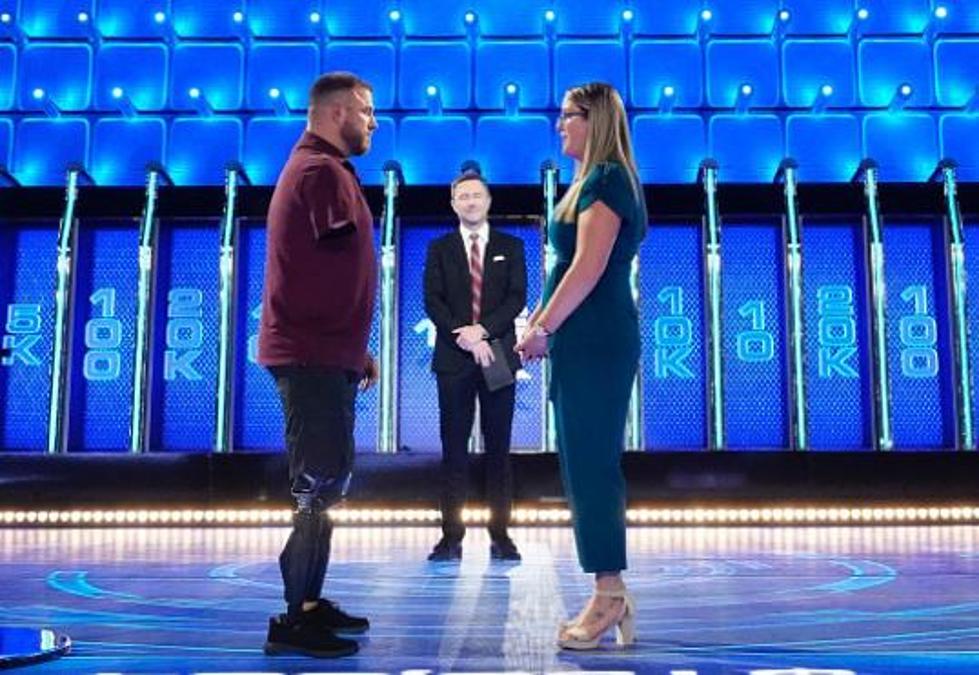 Prominent Couple Travis & Kelsey Mills to Compete on NBC's, The Wall
NBC
A very familiar face of Maine is going to be on a national television show and we're all so excited to tune in! The one and only Travis Mills and his wife, Kelsey Mills are competing on The Wall with host Chris Hardwick tonight at 9/8c and streaming on Peacock. This is according to an article put out by Spectrum News.

Travis Mills of Manchester is a Retired U.S. Army SSG and the founder and CEO of The Travis Mills Foundation. Travis is known for his dedication to helping wounded combat veterans.
Travis also joyously shared the news with all of his followers yesterday on Facebook.

The show highlights contestants with extraordinary stories.
According to the article, the producers of the show were pulled to the couple because of their incredible nonprofit organization. The Wall on NBC is a show where, "Teammates are asked a trivia question, and if they answer correctly, they are granted the coveted green ball that will fall down the ominously towering Wall," according to NBC. 
If you've been hiding under a rock, Travis Mills is a "recalibrated veteran, motivational speaker, actor, author and advocate for veterans and amputees," according to the website. He was wounded in action and has been inspiring other with his foundation ever since. It's a non-profit and they support veterans facing injuries comparable to his.
The article states that Travis explained that his recovery has granted him the opportunity to reclaim the life he desired alongside his wife, Kelsey, and their two children.
The impact that the Travis Mills Foundation has on people is outstanding and definitely perked up the ears of this epic show's producers.
Let's all tune in and see how they do!
Maine's Miles for Mills, The Most Intense Run I've Ever Experienced
This Memorial Day Weekend, I attended the Miles for Mills 5k in Brunswick and 1300 runners felt exactly the same thing.
5 Local TV Commercials That Mainers Can Never Forget