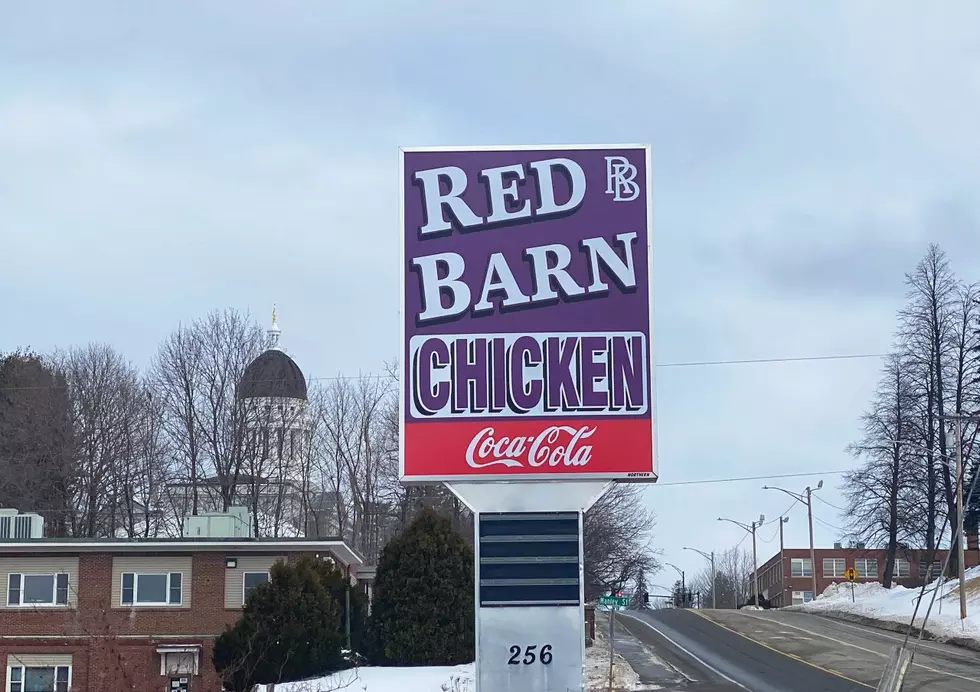 Red Barn to Serve Gluten Free Chicken & Haddock From State Street Location
Renee Nelson
The name 'Red Barn' has become synonymous in Central Maine and beyond for their delicious fried delicacies including chicken, clams, lobster and more! Just when you think they couldn't possibly appeal to a broader audience- they do.
According to a post from the official Red Barn Facebook page, they will be using the State Street location to serve up gluten free chicken and haddock options. The State Street location will start each Thursday with a fresh batch of oil and separate breading tables, cutting boards and fry baskets.
They do go on to say that some of the products may have been manufactured in a plant that could contain gluten, so these choices can't be guaranteed to be absolutely 100% gluten free and shouldn't necessarily be consumed by those with 'severe gluten allergies', but are more aimed at folks that are gluten-free by choice, have compromised immune systems, or just want a cheat-day with some delicious Red Barn food.
If you want a sneak peak, Laura will be serving up some samples of the new GF options at State Street on October 4th from 10-2. The original Facebook post from the Barn follows below.
Check out the insane view that $12,199 will get you at the Pats v Buccs game!
We checked out tickets that were still available to the October 3rd game vs the Buccs. These prices reflect what was available at 10AM on Thursday, September 23rd. Prices, availability and game times are subject to change.
Top Rated Yelp Restaurants In Augusta
Here are the top restaurants in the Augusta area based on
Yelp
reviews. The restaurants are listed in no particular order. As the COVID-19 pandemic is ever-evolving, please check with each restaurant for hours and more information.
Top Yelp Rated Restaurants In Waterville
Here are the top rated restaurants in Waterville based on Yelp reviews. This information is current as of May of 2021.
The Highest Paying Jobs In The Augusta / Waterville Area
Do you have our free radio station app yet? If not, it's the perfect way to request a song, talk to the DJs, enter exclusive contests and to stay up to date with everything that's happening in and around Central Maine and the world. When you download it, make sure you turn on the push notifications so that we can send you exclusive content and local breaking news that you need to know about first. Just enter your mobile number below and we'll send a download link right to your mobile device. After that, you can download for free and immediately begin accessing all kinds of exclusive content tailored just for you. Give it a try and stay connected with us!